Rep. Ayanna Pressley, D-Mass., claimed in an interview that the border with Mexico is secure, even as she acknowledged that waves of migrants are flowing into the United States.
The state of America's southern border has become a national news story in recent weeks as record numbers of illegal immigrants cross into the United States. While some Democratic leaders, such as the governor of Massachusetts, are increasingly wary of the crisis, Pressley insisted during a CNN interview on Wednesday that the situation is under control.
CNN host Jake Tapper noted some Republicans' concerns about the lack of additional border security funding in the upcoming bipartisan Senate bill, pressing Pressley about whether "something needs to be done" about the "crisis at the border."
"No doubt about it, our border is secure, and we are in the midst of a humanitarian crisis, and we have to fix a broken system," Pressley said, before being interrupted by Tapper to see if he heard correctly.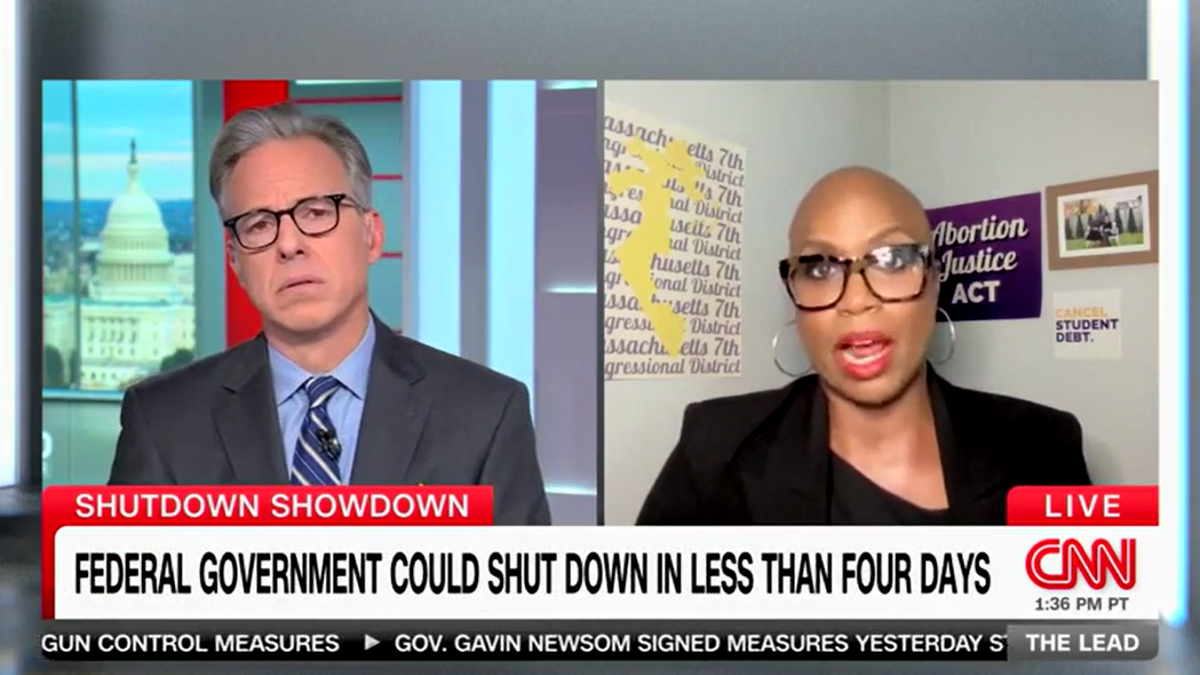 GOP GOVERNORS CALL ON BIDEN TO PROVIDE 'HONEST, ACCURATE' DATA ON MIGRANT CRISIS AS NUMBERS SURGE
"You think the border is secure? Or it is not secure?" he asked.
Pressley repeated that America is "in the midst of a humanitarian crisis" and that federal investment must be secured to support migrant families.
Tapper asked for clarification a second time, noting that he agrees this is a humanitarian crisis, "But just to get some clarity on this, and sure it is a conversation for another day, but do you think that the border is secure? Is that what you said?"
"Yes, the border is secure," the Massachusetts congresswoman claimed a second time. "And we're in the midst of a humanitarian crisis that has been created by a broken system."
"But if you have millions of undocumented migrants coming into the country, how is the border secure?" Tapper later asked.
Pressley avoided the question by answering that "this is not a new crisis," labeling it once again as "a humanitarian crisis," noting her work representing "one of the most diverse constituencies in the country" and being the chair of the House Haiti caucus while representing "the third-largest Haitian diaspora."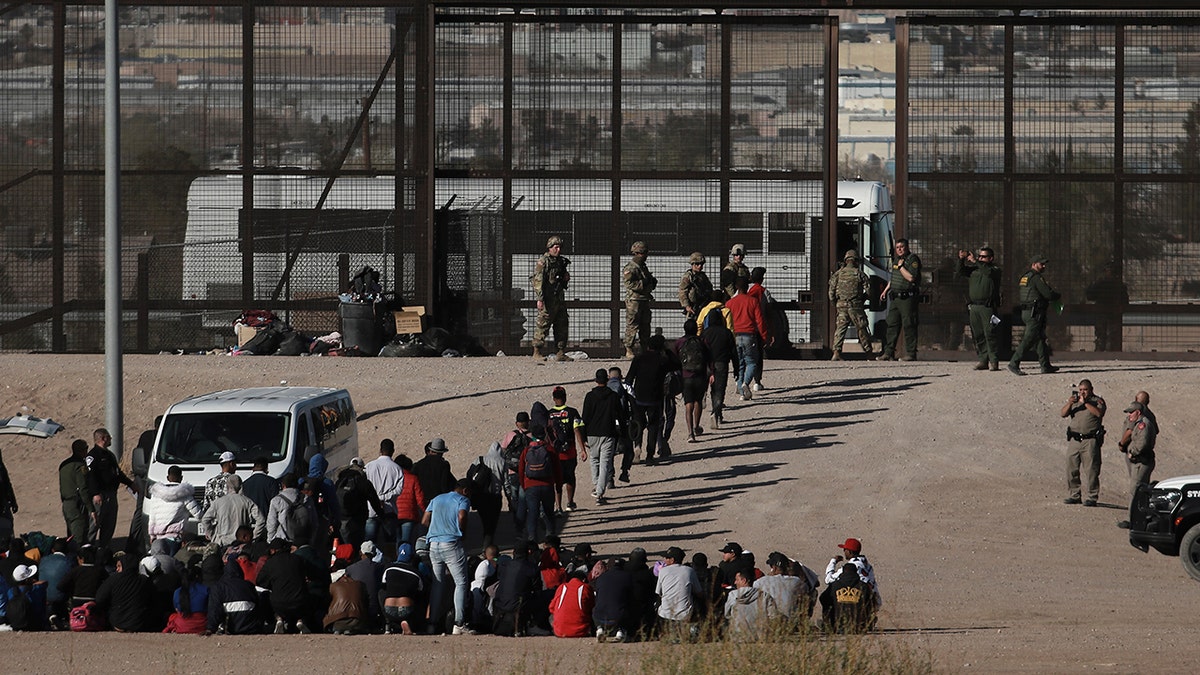 ADAMS REACTS TO BIDEN ADMIN LEGALIZING THOUSANDS OF MIGRANTS AFTER SAYING CRISIS WILL 'DESTROY' NYC
Tapper questioned her reasoning that the border is indeed "secure."
"I'm not disagreeing with anything you're saying, except for the idea that the border is secure. If you have people crossing the border, it's just by definition not secure," Tapper said. He went on to note the argument that the lack of security at the border gives millions of migrants an incentive to work with smugglers and make the incredibly dangerous journey to cross illegally instead of using the safer legal processes.
He added, "It just seems like just such a refusal to acknowledge reality to say that the border is secure when we all know millions of people are crossing the border illegally every year."
Pressley dodged the question again, arguing the migrant crisis is a "consequence of a number of things" ranging from "climate refugees" to people fleeing "violence and corruption" in their homelands, before claiming that "asylum is a human right."
"Okay, it sounds like in there you acknowledge that there are millions of people crossing the border illegally, which would mean that the border is not secure," Tapper said, later asking, "Would you grant me the point that the border is not secure?"
"Jake, that is a conversation for another day," Pressley said. "Right now I'm squarely focused on preventing a government shutdown."
CLICK HERE TO GET THE FOX NEWS APP 
For more Culture, Media, Education, Opinion, and channel coverage, visit foxnews.com/media