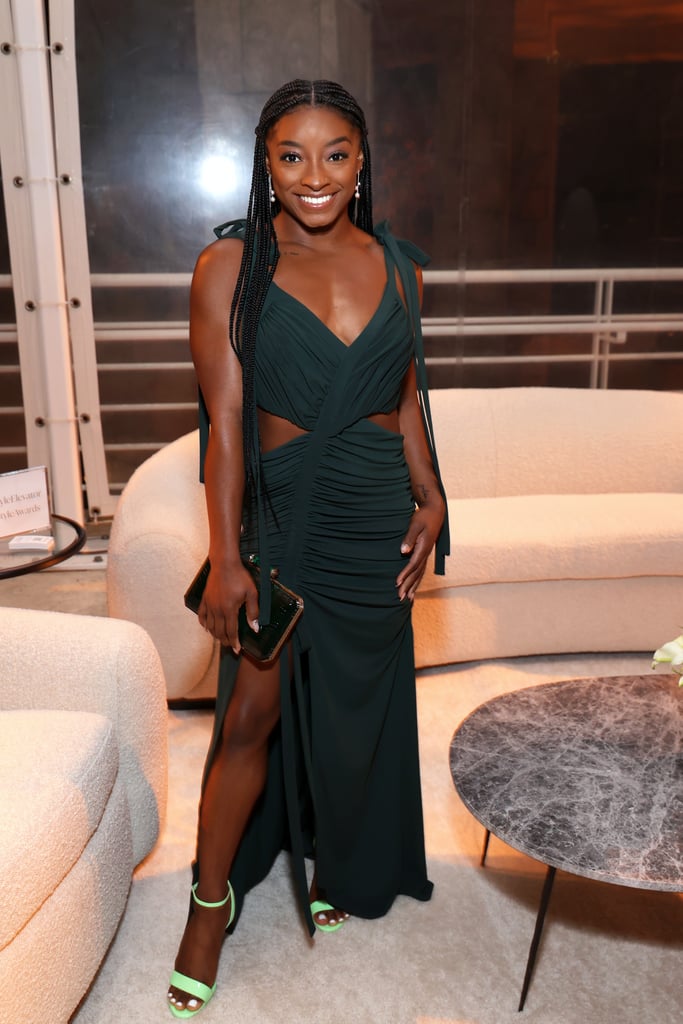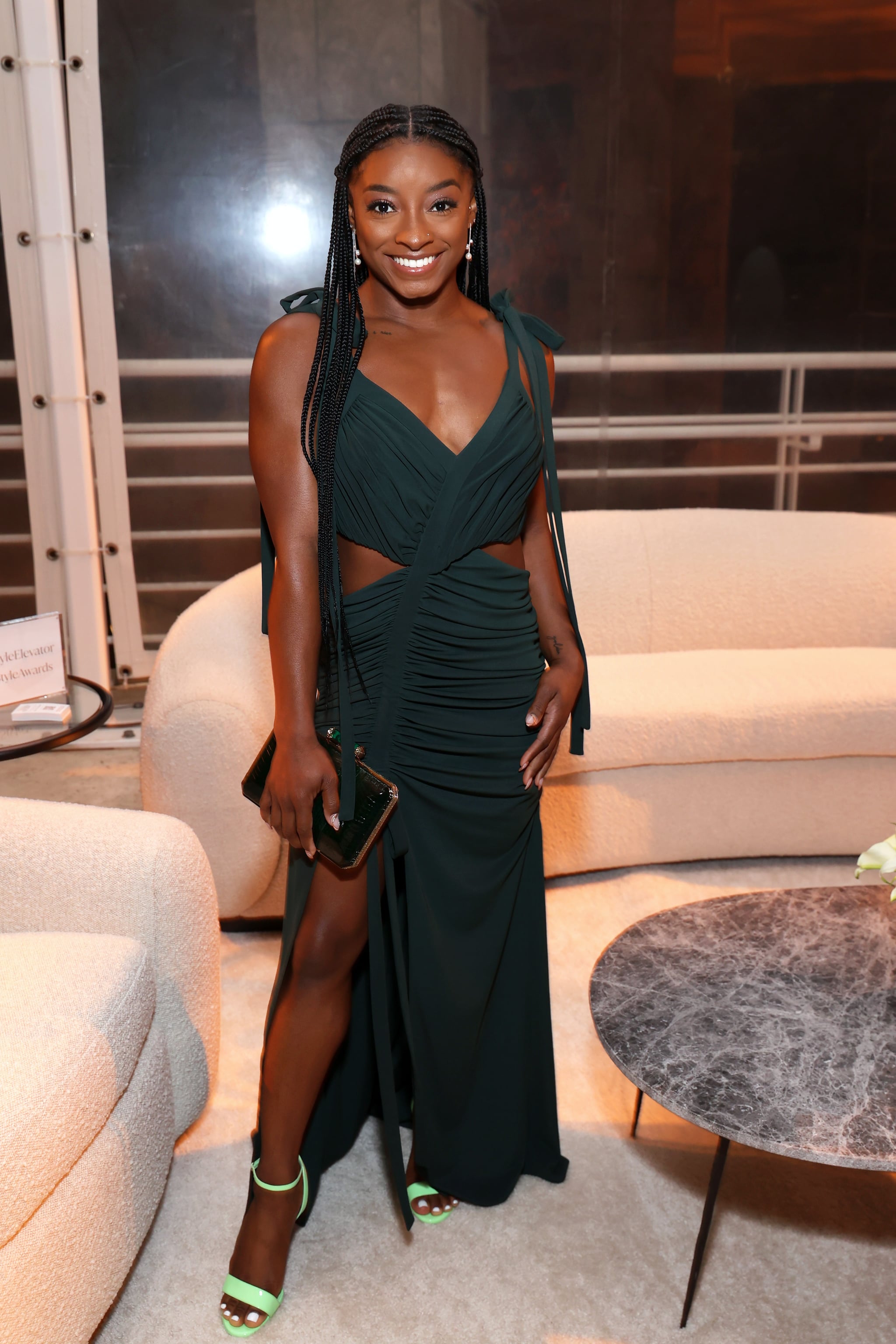 Simone Biles is starting the summer off hot. The Olympic champion and trailblazer showed off her latest vacation look on Instagram with a bright orange bikini, captioning the photo, "My happy place." Biles looked radiant in the classic triangle design, which appeared to be from Shein and laced all the way around her waist, but fans were the most excited about her enormous sun hat. The woven hat was beyond anything you would typically see at the beach, with a brim so wide, Biles used it to cover her entire face in all her pictures. "Orange you glad you have some shade tho?" one user joked in her comment section.
According to her social media, Biles has already done a lot of vacationing with her fiancé, Jonathan Owens, most recently to Turks and Caicos for her 25th birthday. Biles and Owens got engaged back in February, sharing the news via Instagram alongside several adorable photos from the proposal and a video of Biles's engagement ring. "THE EASIEST YES," Biles wrote on her page. "I can't wait to spend forever & ever with you, you're everything I dreamed of and more!"
This time though, thanks to some hints on Instagram, the two are suspected to be spending some time at the seaside with both of their mothers. Earlier this week, Biles posted Instagram stories with Owens's mother, alongside several airplane emojis, followed by a photo of her own mom, Nellie Biles, enjoying a meal by the ocean. Followers concluded that this getaway might be a way for the happy couple to do some family bonding before their wedding. Especially considering Biles's post the day before, which read, "One step closer to becoming Mrs. Owens," along with check marks by "venue" and "date." But no matter the exact reasoning for the trip, she's clearly doing it in style.
Biles has been rocking lots of vibrant colors lately, having just worn a similar shade of tangerine for date night a few weeks ago. While these shades look absolutely amazing on her, they're also setting the tone for a bright and unforgettable summer. Whether you're planning on going on vacation yourself or just trying to relax at home, try taking a page out of Biles's book and incorporate some of these bright hues into your wardrobe. It's a surefire way to make you feel like a winner this summer, no matter how you spend it.