Summary
Viewers compare new 90 Day Fiancé couple Rob and Sophie to Jibri and Miona, seeing similarities in their stories and relationships.
Rob and Sophie, like Jibri and Miona, are trying to become influencers through their active presence on social media.
Both Miona and Sophie aspire to live in big cities in the United States and prioritize their own dreams and goals over their partners' families.
Many 90 Day Fiancé viewers believe Rob Warne and Sophie Sierra are the copycats of former cast members Jibri and Miona Bell. The newcomer pair debuted on the popular show's season 10 to tell their story. The first episode showed how Sophie aspired to come to the United States to be with her mixed-race beau, Rob. In comparison, Miona and Jibri's relationship journey began on 90 Day Fiancé season 9. Miona fell for her South Dakota native beau during his music tour in Serbia. She wanted to settle down with him and build a future in Palm Springs.
During season 9, Miona and Jibri were labeled as copies of the season 1 duo Russ and Paola Mayfield. There were too many similarities between the four cast members, starting from their family problems. Paola came to Russ with big dreams and hopes. However, she realized that her then-fiancé still lived with his parents. The two eventually became independent as Paola expanded her career in modeling and other areas. Similarly, Miona came to South Dakota only to realize that Jibri was staying in his mom's house. The Serbian woman ultimately launched her American business, which helped her fulfill her dreams.
Related: 20 Best Reality TV Shows Right Now
Many viewers recently compared Rob and Sophie to Jibri and Miona on a Reddit thread by Jipijur. One big reason for that is their social media activity. Like Jibri and Miona, Rob and Sophie have colorful social media pages with thousands of followers. The newcomers are already doing everything they can to become popular influencers. When Miona and Jibri debuted on the show, they did the same with their social media accounts. They quickly tried cashing in on their reality TV fame, which Rob and Sophie may also try to do.
Miona & Sophie Are Much Younger Than Their Partners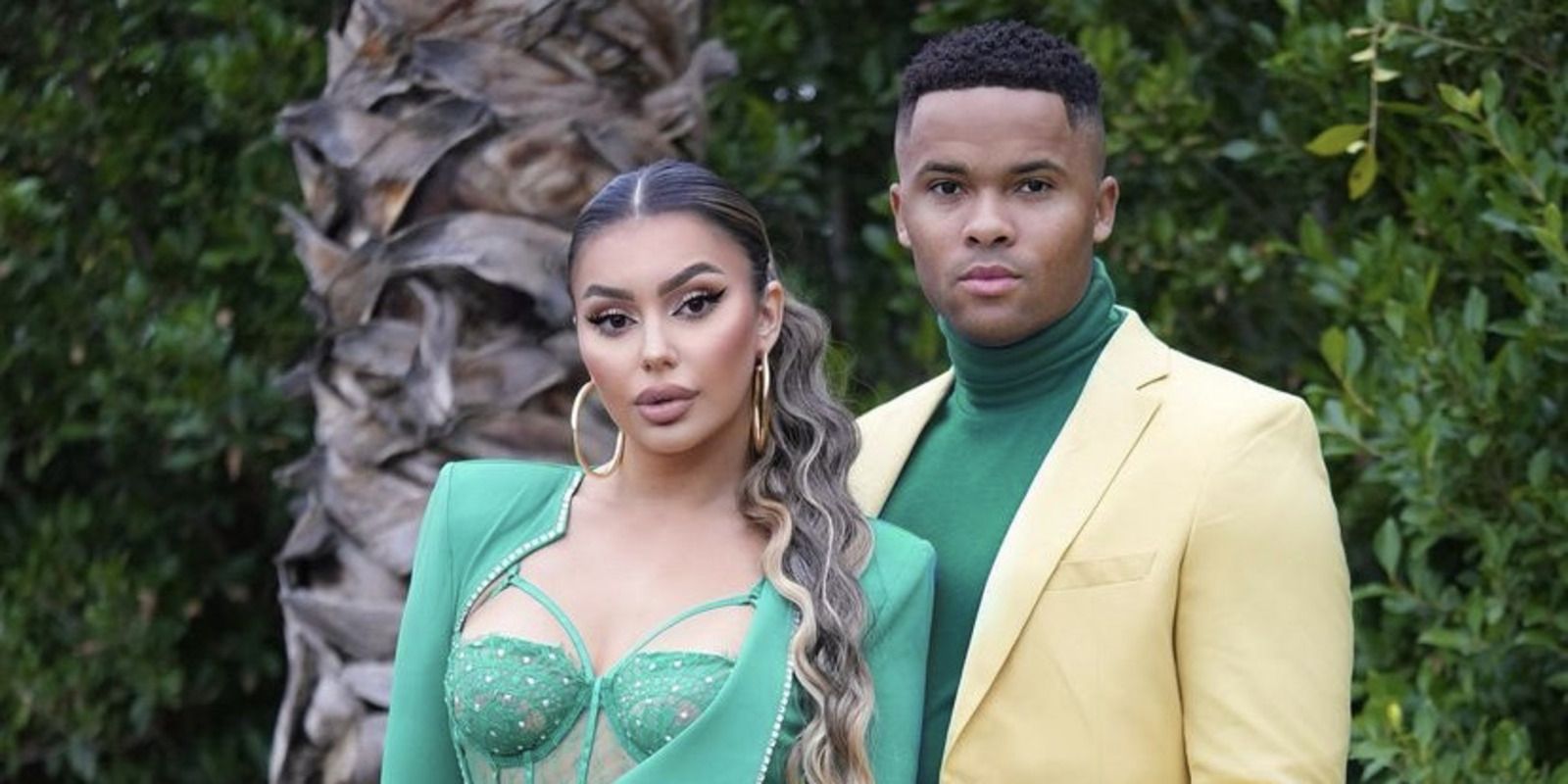 The two duos also share a similar relationship dynamic. Miona was in her early 20s when she came to the United States to be with Jibri, who was nearly 30. Identically, 23-year-old Sophie also came to America to be with her 32-year-old partner, Rob. Like the women, both men are similar, as they are less mature than their age. Jibri got popular for his antics during season 9. Viewers still remember his weird outfits and juvenile personality. Similarly, Rob's embarrassing dance at the airport showed that he was young at heart and still a boy.
Miona & Sophie Aspire To Live In The Big Cities Of The U.S.
Miona and Sophie are coming to the United States with big hopes and aspirations. Even before landing in South Dakota, Miona was determined to settle down in California. She did not intend to live with Jibri's family or fulfill the responsibilities of an ideal daughter-in-law. The Serbian woman didn't care that her husband's family wasn't part of their wedding and seemed focused on only herself. Likewise, Sophie aspires to live in big cities in the United States. Seeing how she treats Rob and his family during 90 Day Fiancé season 10 will be interesting.
90 Day Fiancé airs Sundays at 8 p.m. EST on TLC.
Source: Jipijur/Reddit, Sophie Sierra/Instagram, Miona Bell/Instagram