Flash turns out to be Kara Zor-El's best mentor when Supergirl #55 reveals that the Scarlet Speedster helped her master an important trick.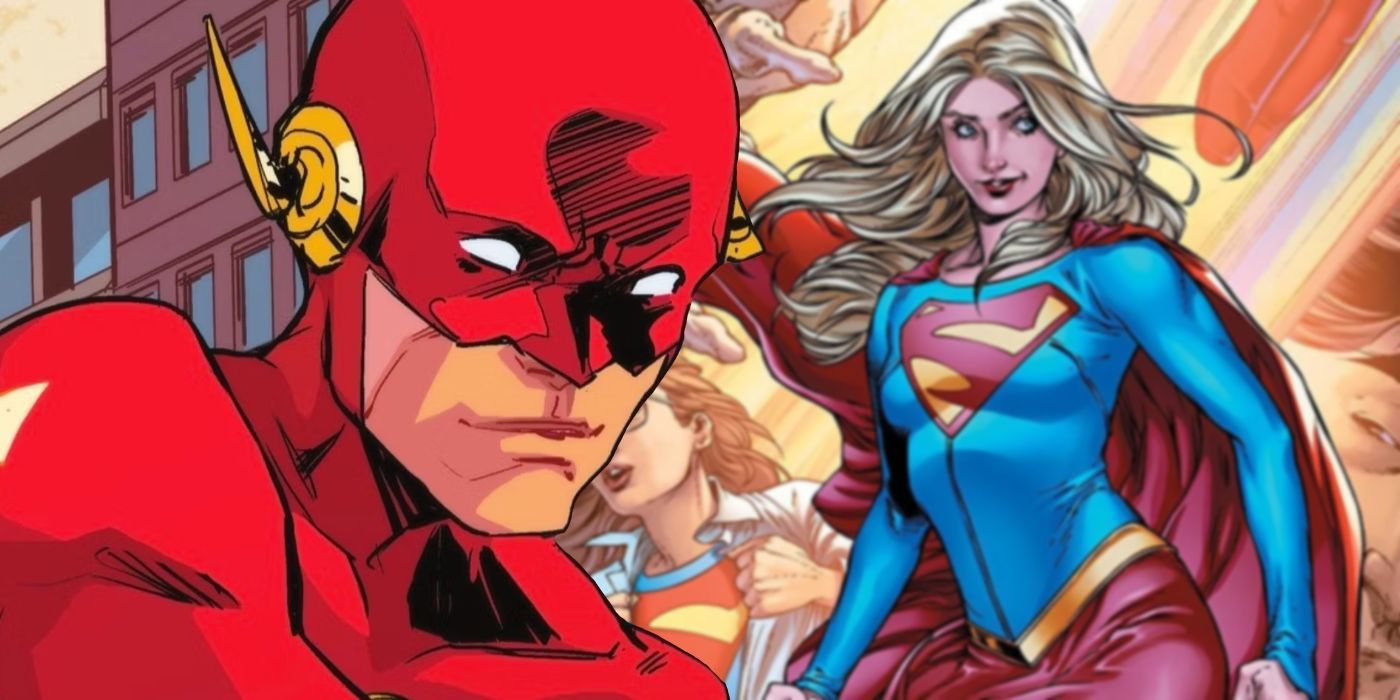 Though Supergirl has had a number of A-list mentors to show her the ropes of heroism, the most unexpected is the Flash. Supergirl #55 reveals how the Fastest Man Alive's tutelage may have given Kara Zor-El her best skill.
Unlike her cousin, Supergirl didn't have the benefit of having a lifetime to master her powers. While Clark came to Earth as a baby whose abilities developed over time, Kara arrived as a teenager and was hit with her powers all at once. Thankfully, Superman was there for his family, and helped her get her powers under control. The Trinity trained Supergirl in their own unique styles: Batman gave her survival tactics, Wonder Woman passed on fighting knowledge, and Superman showed Kara the ropes of their Kryptonian powers. Together, the Justice League's greatest trio helped give the new hero the tools she needed to become Supergirl.
Related: Supergirl Nearly Destroyed DC's Trinity Just by Existing
Flash Taught Supergirl An Important Special Move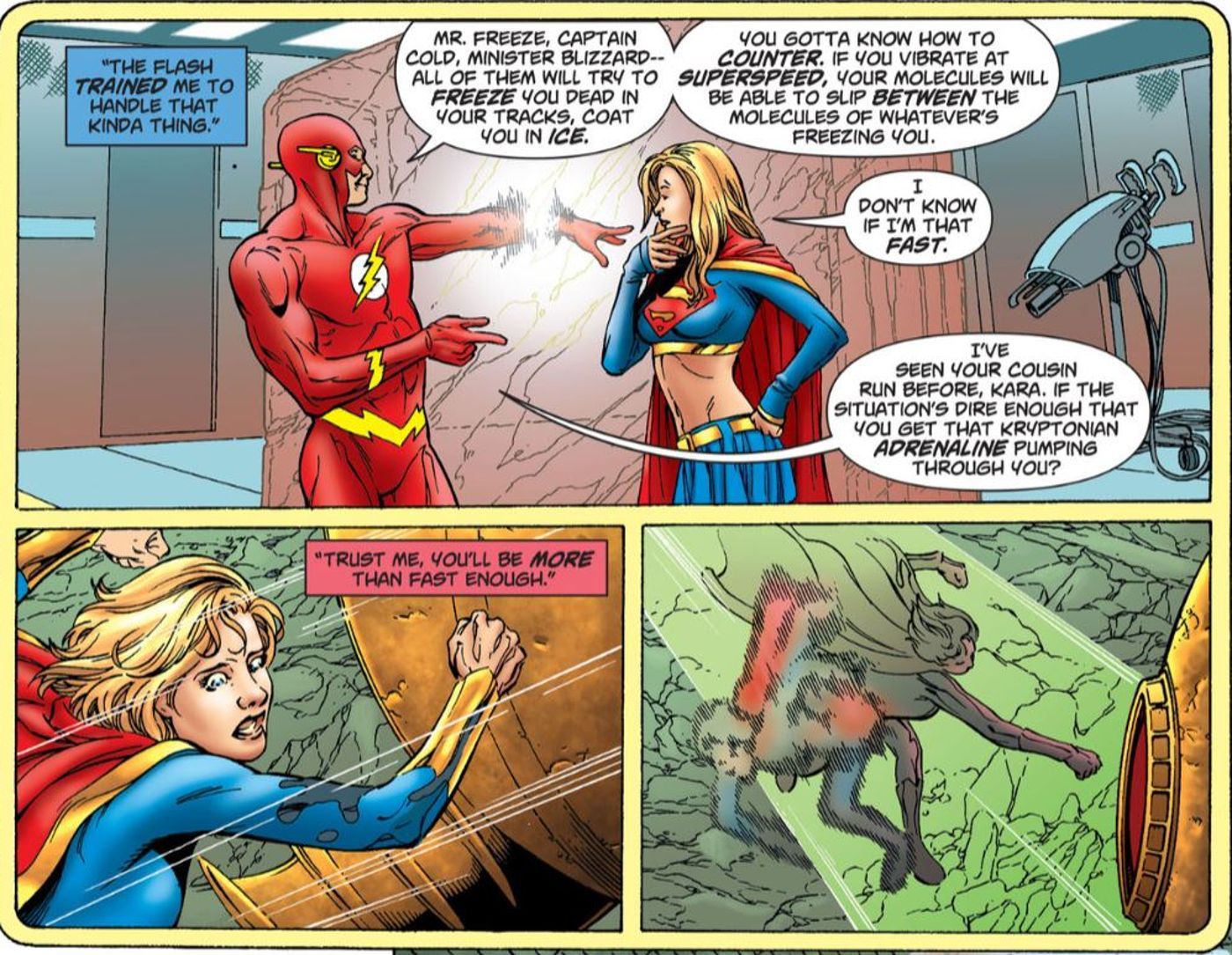 However, the contributions of Batman, Superman, and Wonder Woman pale in comparison to the advice given to Kara by the Scarlet Speedster. In Supergirl #55 by Sterling Gates and Jamal Igle, the titular hero has just been hit by her Bizarro clone's 'Solid Vision', the unsettling opposite of Kara's X-Ray vision. Though the Bizarro had the upper hand, Kara comes back with a sneak attack and smashes Bizarrogirl with the statue that was presumably imprisoning Supergirl. When Jimmy asks what happened, Supergirl says that she was able to escape Bizarrogirl's attack thanks to a piece of advice from the Flash. In a flashback, the speedster is shown teaching Kara how she can vibrate her molecules fast enough to avoid being trapped by ice-based villains such as Mr. Freeze or Captain Cold.
The art of phasing is possibly one of the best fringe benefits of super-speed. By accelerating their molecules, speedsters like Barry Allen or Wally West can easily pass through any sort of solid matter in their way. Like the Flash says, this comes in handy when facing off against villains who can freeze or otherwise stop speedy heroes in their tracks. And while Kara isn't connected to the Speed Force, she's capable of moving just as fast as the Flash and can use this trick whenever she needs. The Trinity helped train Supergirl up, but Flash seems to be the one to help Kara reach a new level of power.
Flash Facts Aren't Just Good For Speedsters
While it pays to know how to fight, learning skills from speedsters like the Flash is a smart move. Wally and Barry are science lovers and know how to apply their knowledge in order to bring out the best of their abilities. And while Superman is well aware of how to phase, it seems he may not have thought it as pertinent for Kara as mastering her other powers. But Flash helped Kara escape a deadly scenario, and if he could teach her that, there are plenty of other things the speedster knows that could help bring the best out of Supergirl.
Next: Supergirl's Senses Are Literally Too Powerful For Her To Ignore Crime