Despite being a Breaking Bad spin-off, Better Call Saul managed to break free from the spin-off curse, being just as good as its predecessor, but it cleverly turned many of Breaking Bad's throwaway lines into major plot points. The Breaking Bad prequel spin-off has become almost as successful as the original AMC show, as there are just as many episodes, and Better Call Saul's ending wrapped up the ABQniverse without a single loose thread. While the series became increasingly connected to Breaking Bad as it went on, Better Call Saul was completely original in its storytelling and introduced completely new characters, or at least that's how it seemed.
The whole spin-off series is built off of a subtle one-liner in Breaking Bad season 2, episode 8, "Better Call Saul," the very first episode in which Saul is introduced. The one-liner was never questioned by any character or brought up again in the universe until almost a decade later when the characters showed up in Better Call Saul. This formula was used more than once. Between Jimmy's pick-up lines, Mike's sordid past in Philadelphia, and even Jimmy's post-Breaking Bad fate, Better Call Saul's entire existence is based on random Breaking Bad one-liners, which is what makes the universe the gold standard of storytelling.
5
Saul's Work With Nacho To Bring Down Lalo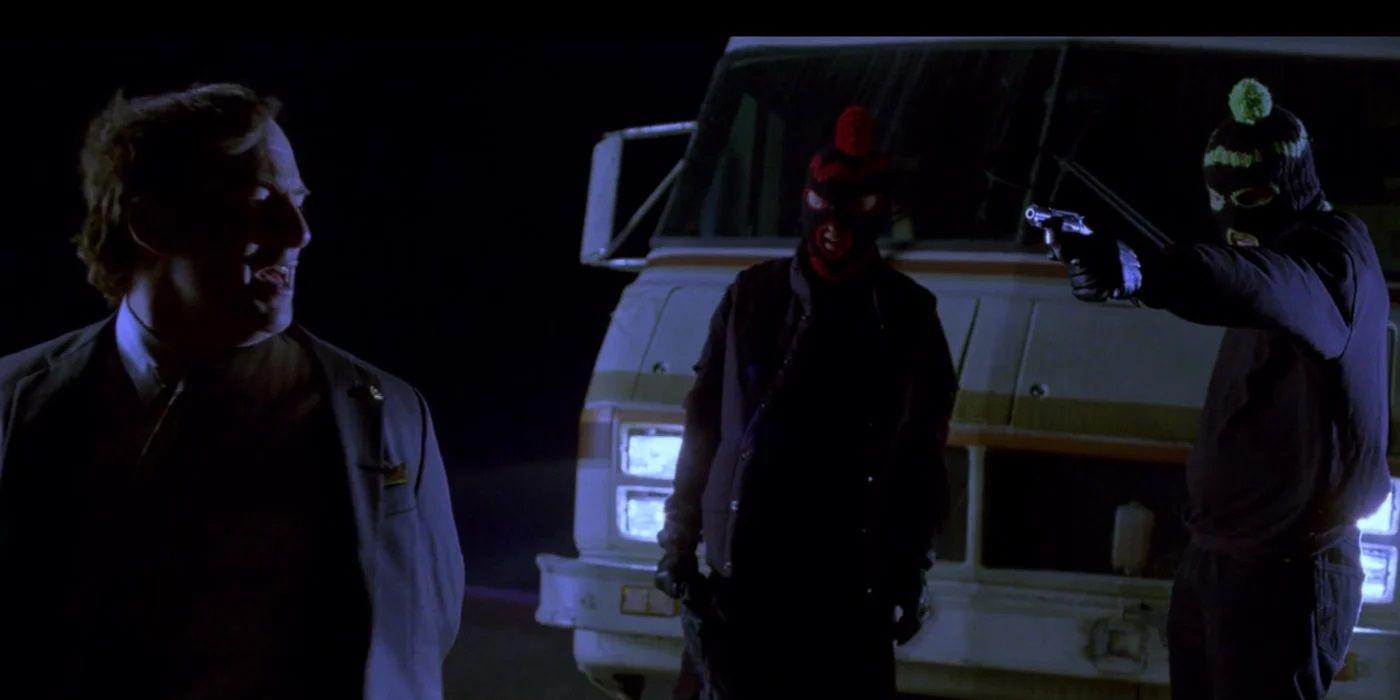 In "Better Call Saul," the criminal lawyer is first introduced to the meth-cooking duo in the middle of the desert, as Walt and Jesse threaten him while wearing ski masks. Once figuring out who they were, Saul wasn't scared and called their bluff, but that wasn't until after he initially assumed the worse. Saul was terrified when he thought Walt and Jesse were sent by Lalo, screaming, "It wasn't me, it was Ignacio!" Not only was this way before Better Call Saul started, but Lalo wasn't even introduced until Better Call Saul season 4, episode 8, "Coushatta," a whole nine years after his mention in the Breaking Bad episode.
As Nacho became a main character early on, attentive viewers who remembered Saul's terrified remarks knew that Lalo would eventually be introduced. But it's so easy to forget the dialogue, as it was nothing more than a throwaway line that showed to audiences how criminal of a lawyer Saul really was. It also showed how quickly Saul was willing to sell people down the river, as he instantly blamed Nacho before even knowing who the masked kidnappers were. Walt and Jesse returned in Better Call Saul season 6, episode 11, "Breaking Bad," which featured the desert sequence in full, revealing that Jesse did actually quiz Saul about who Lalo was.
4
Saul And Kim's Visit To Taco Cabeza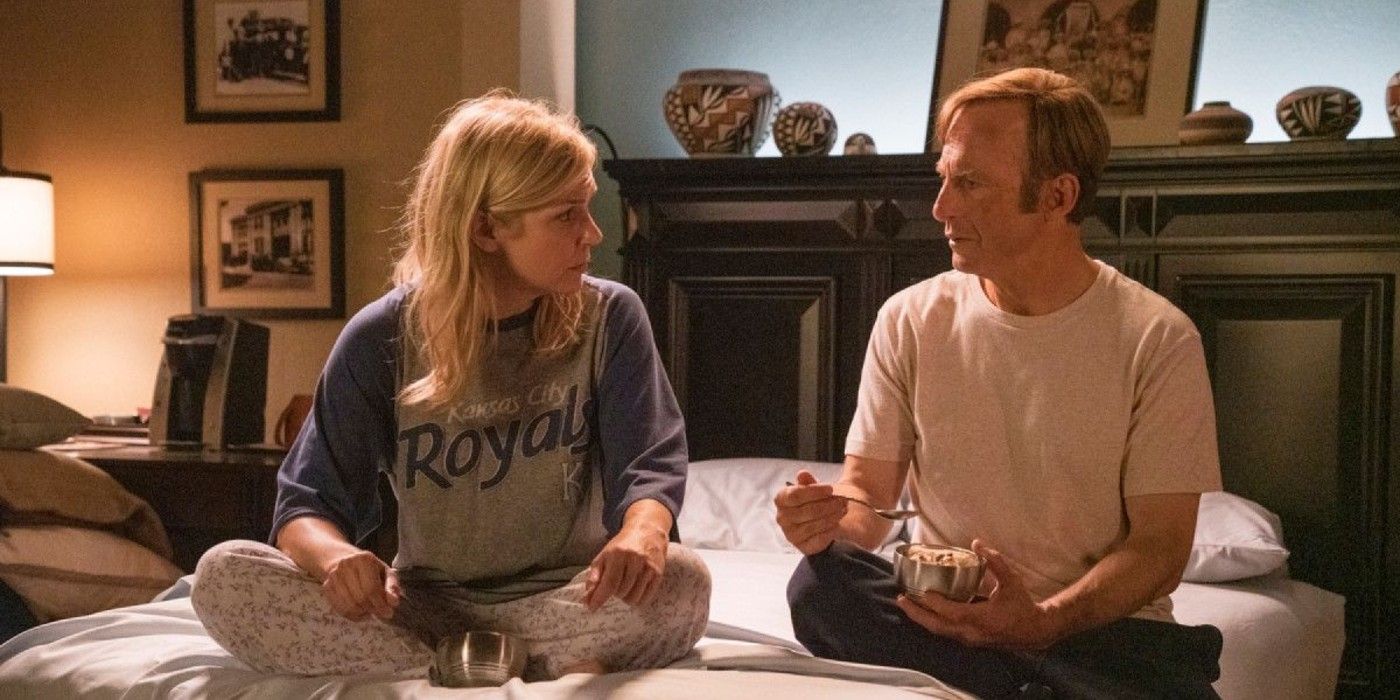 In Breaking Bad season 1, episode 7, "A No-Rough-Stuff-Type Deal," Jesse delivers one of his funniest lines in the series. After Walter demanded to make a deal with Tuco Salamanca in a junkyard, Jesse recommends, "How about Taco Cabeza? Half the deals I've ever done went down at Taco Cabeza. Nice and public. Open 24 hours. Nobody ever gets shot at Taco Cabeza." Ironically, if Walt and Jesse met with Tuco at Taco Cabeza, No-Doze would probably still be alive. While the series introduced other chain restaurants, such as Parea's New Mexican Restaurant when Walt and Skyler threaten Hank and Marie, Taco Cabeza was never referred to again.
However, the taco place is mentioned once again in Better Call Saul season 6, episode 4, "Hit and Run," as Kim suggests eating there after Jimmy closes the deal on his new office. While Kim and Jimmy eating at Taco Cabeza isn't exactly a major story arc in Better Call Saul, the fact that the characters ate there hints at some exciting possibilities. Jesse and Kim shared a cigarette in Better Call Saul season 6, episode 12, "Waterworks," but they could have crossed paths even earlier. After speaking with criminals and convicts all day at work, Kim and Jimmy were likely unknowingly sitting around dealers selling drugs at Taco Cabeza.
3
Saul's Pick-Up Skills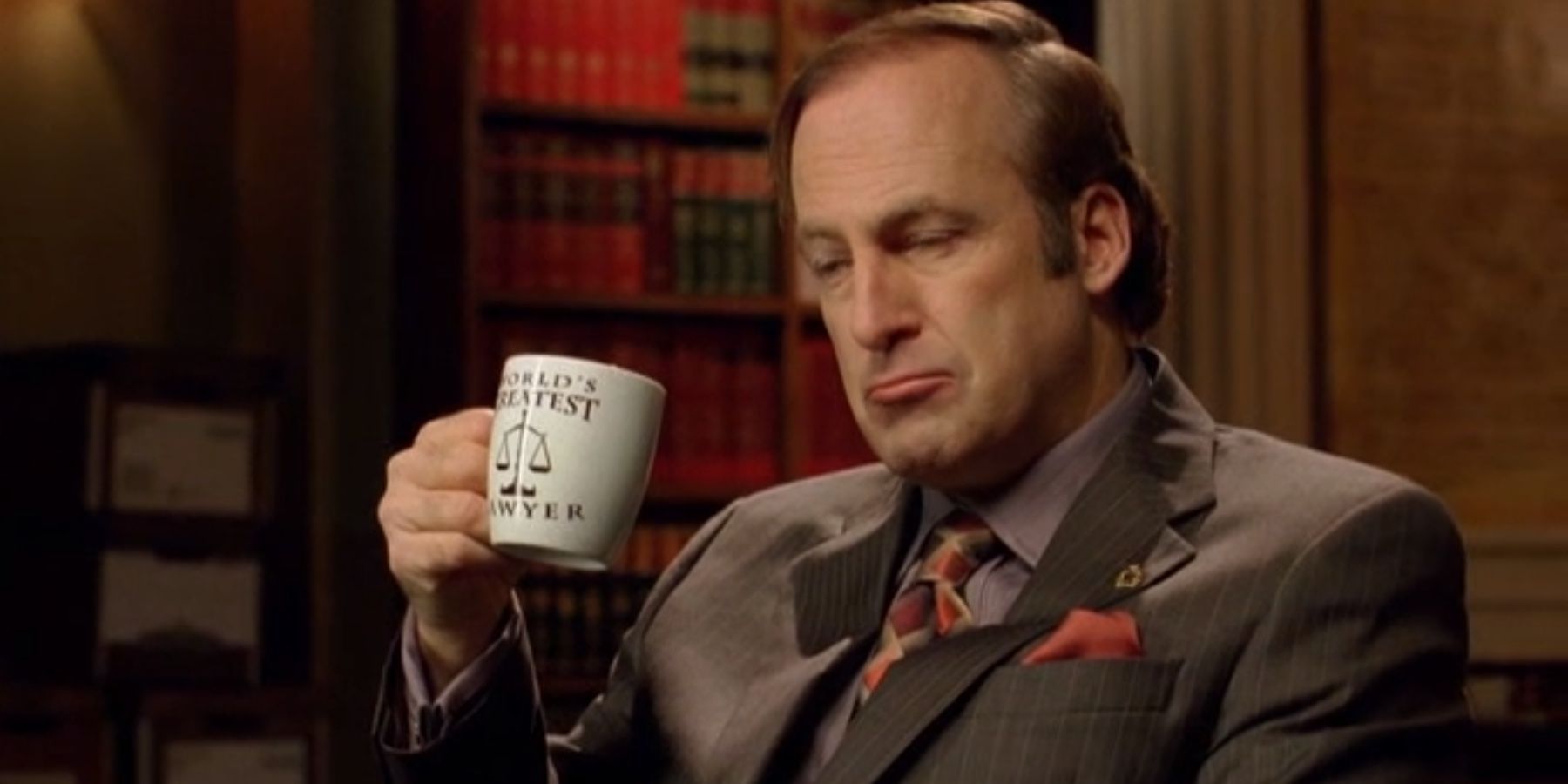 One of the most ridiculous but funniest throwaway lines in Breaking Bad comes when Saul tells Walt, "I once told a woman I was Kevin Costner, and it worked because I believed it" in season 3, episode 11, "Abiquiu." That exact story can be found in Better Call Saul season 1, episode 10, "Marco." While this plays into one of the worst prequel tropes, as it simply depicts a story that audiences know the punchline to, it's still a fun and surprising piece of fan service. And as it's a flashback in the prequel, it showcases just how low Jimmy was willing to stoop at that time in his life.
2
Mike's Work In Philadelphia
Though it's made clear that Mike Ehrmantraut's earnings are being saved for his granddaughter, his backstory is never the focus of Breaking Bad. In fact, he was never even supposed to have that big of a role, as Mike was created when Bob Odenkirk wasn't available to play Saul. However, Better Call Saul season 1, episode 6, "Five-O" barely even features Saul, and the series briefly turns into another prequel about Mike Ehrmantraut. This was foreshadowed in Breaking Bad, with a line from Hank when he tells Mike, "Philly? Turnout out we know some folks there, and told us that your tenure as a police officer ended somewhat dramatically."
Following the conversation, Breaking Bad very briefly alludes to Mike's sordid past throughout the rest of the series, but it was Hank's statement that set up one of Better Call Saul's best episodes. The episode actually follows Mike after he's retired and getting revenge on the dirty cops who murdered his son, so technically, the episode doesn't fully follow through on the promise of Hank's throwaway expository line. However, as Better Call Saul is now over, there's speculation over how the Breaking Bad universe can continue, and there's no better idea than another prequel that follows a young Mike on the force in Philadelphia.
1
Saul's Post-Breaking Bad Employment
In Breaking Bad season 5, episode 15, "Granite State," Saul is preparing to leave Alburquerque for good, and he tells Walt, "If I'm lucky, a month from now, best-case scenario, I'm managing a Cinnabon in Omaha!" Saul might not have gotten the location right, as he ended up moving to Nebraska, but the very first scene of Better Call Saul sees the fromer lawyer, now named Gene, managing one of the pastry locations in a mall. This coincidence is a little on the nose for the Breaking Bad and Better Call Saul universe, but the ridiculous one-liner was still expertly built upon in the prequel series.