A 12-year-old boy in Washington state was rescued Tuesday after he fell 20 feet down a well during recess and was found clinging to a plastic pipe to keep himself above water, officials said.
Firefighters in Marysville responded just before 12:30 p.m. and found the boy partially submerged in water, Marysville Fire District said, adding that the boy was unable to touch the bottom of the well.
The boy told officials that he was standing on the concrete lid of the well during recess when the concrete partially collapsed, sending him plummeting into the well.
The boy was conscious and able to follow commands as he held onto the plastic pipe to stay above the water, officials said.
LOUISIANA HIGH SCHOOL GRAD STILL LOST AT SEA AFTER COAST GUARD CALLS OFF SEARCH: REPORT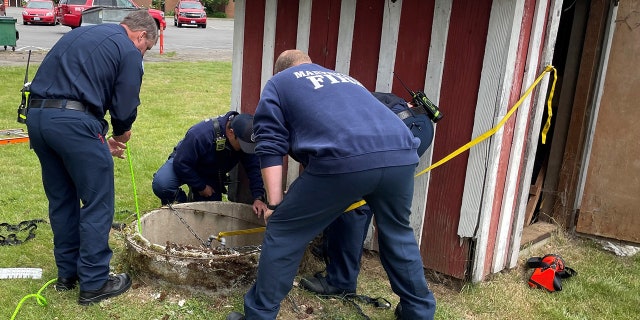 Firefighters lowered a helmet and life vest, which the boy wore throughout the rescue operation. He was also able to slide into a harness firefighters lowered into the well.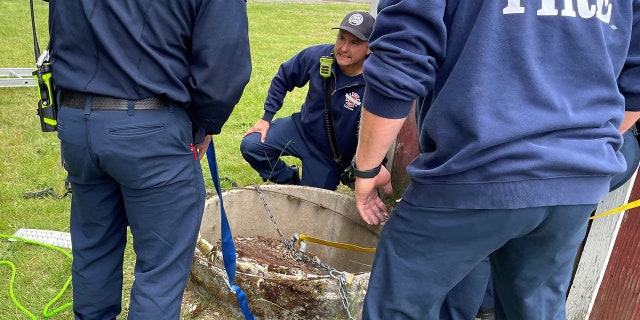 After removing the remaining concrete, which was starting to crumble despite being connected to chains at the top of the well, firefighters were able to lower a ladder down to the boy.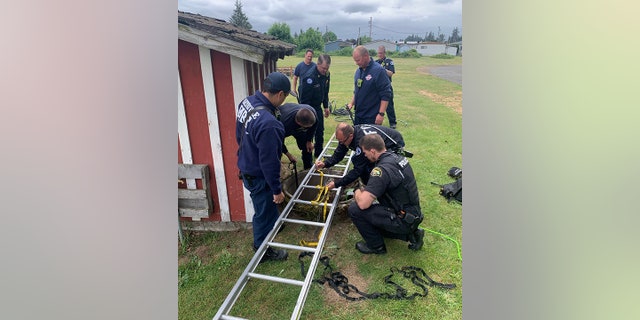 The boy, whose name was not publicly released, was then able to climb out of the well on his own. 
IOWA FIRST RESPONDERS SEARCH PARTIALLY COLLAPSED APARTMENT BUILDING AGAIN, STILL CANNOT FIND SURVIVORS
Firefighters had also constructed a rope system to lift the boy out, but ended up not needing it, officials said.
The boy suffered lacerations on his head and was taken to Providence Hospital for evaluation. Officials said the boy was in stable condition and expected to be OK.
"Thanks to all involved in this rescue and this very brave boy for hanging in there through it all," officials said.