Aaron Rodgers was revealed to be a Taylor Swift fan over the offseason as he was spotted rocking to her tunes when he went to one of her concerts on her Eras Tour.
Unfortunately, Rodgers won't be on the field as the singer makes an appearance at MetLife Stadium in support of her rumored boyfriend, Kansas City Chiefs tight end Travis Kelce. But the stars aligned Sunday night as Rodgers was feeling well enough to make it onto the Jets sidelines.
CLICK HERE FOR MORE SPORTS COVERAGE ON FOXNEWS.COM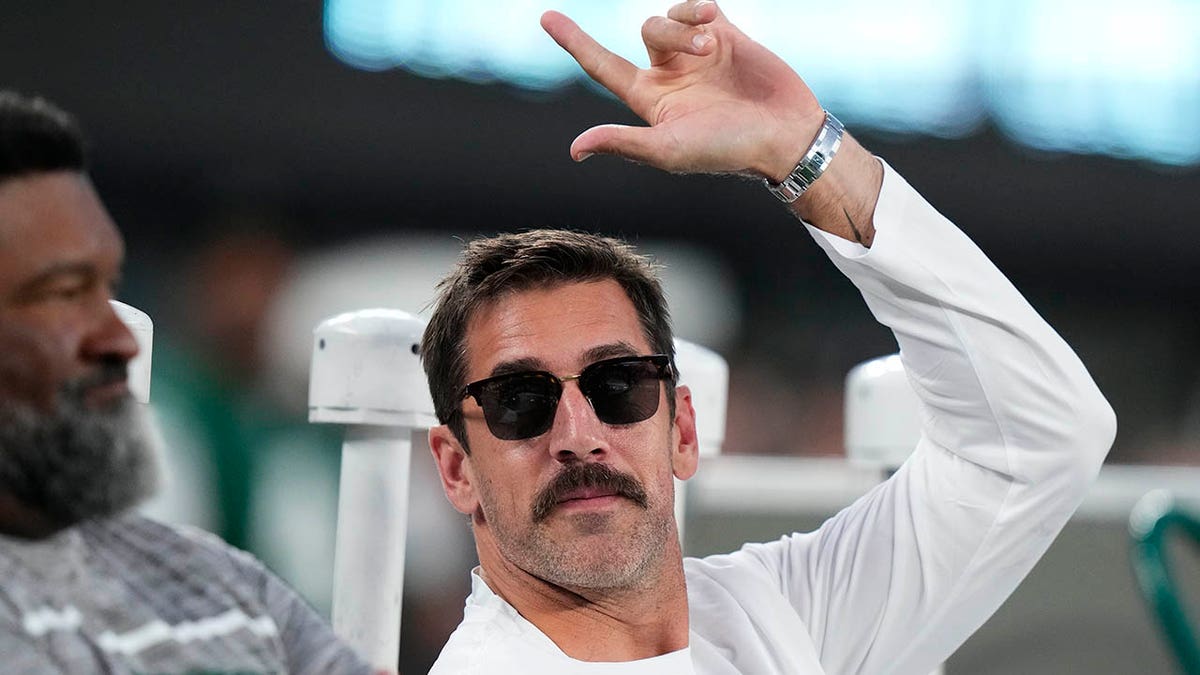 Rodgers was seen talking with Kelce before the game. Rodgers was wearing sunglasses and his left foot was in a brace. The Jets quarterback suffered a torn Achilles on the first drive of the season. He's expected to miss the entire regular season.
APP USERS VIEW THE MOMENT HERE.
As the eyeballs will certainly be on Swift, Rodgers turned heads earlier this year when he was seen rocking to some T-Swift tunes. He was with Miles Teller at the second night of her tour that ran through MetLife Stadium in May.
Rodgers was asked at the team's facility what his favorite Swift album was.
DONNA KELCE SITS NEXT TO ANOTHER FAMOUS FACE TO WATCH EAGLES PLAY COMMANDERS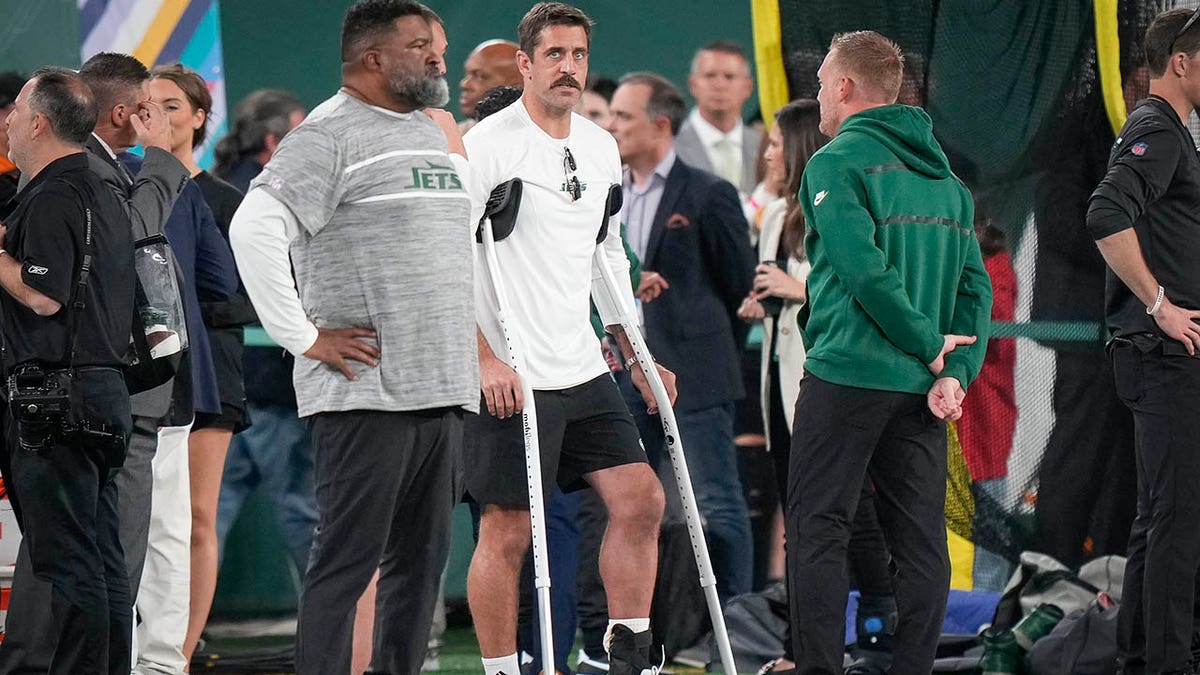 "Too many, too many to count," Rodgers said. "Anything off of 'Folklore,' probably."
Rodgers then named a few songs before settling on his favorite album.
"How do you pick just one?" Rodgers said. "But if I pick one album, definitely 'Folklore.'"
Rodgers' appearance at the Swift concert came as he was taking in the New York metropolitan area. He was seen at a New York Rangers game and a New York Knicks game as the Big Apple welcomed him with open arms.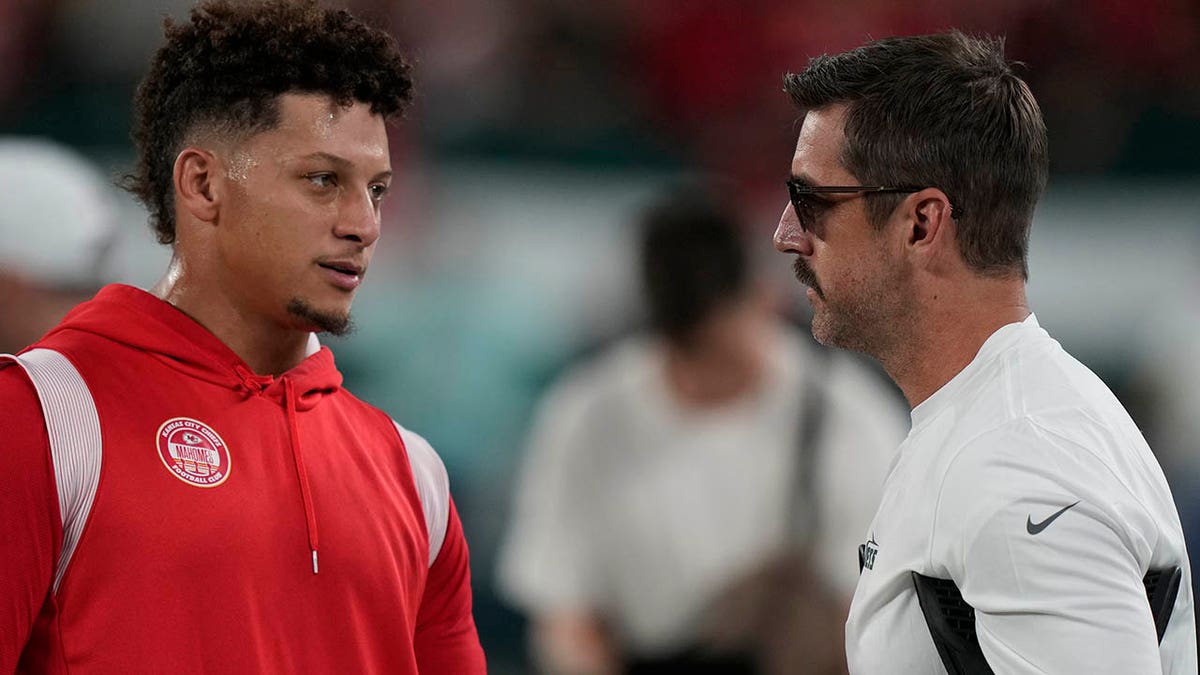 CLICK HERE TO GET THE FOX NEWS APP
While he won't be playing Sunday night, he will definitely be there to help Zach Wilson out against the defending Super Bowl champs.