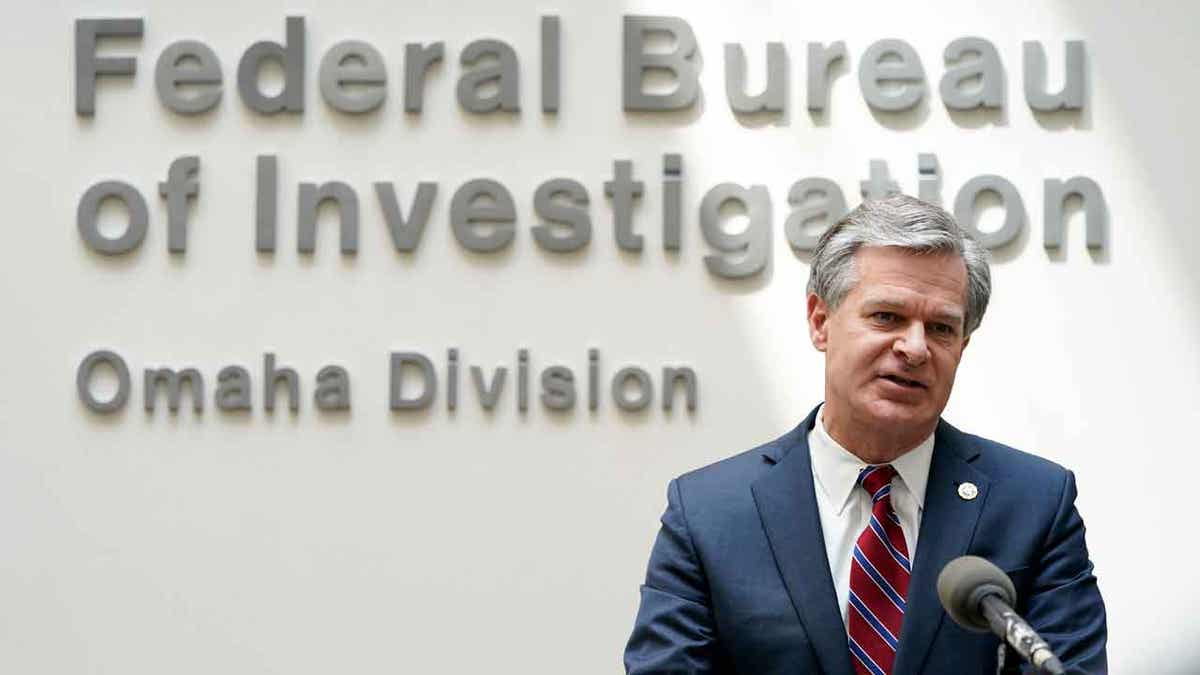 House Oversight Committee Chairman James Comer is taking steps to hold FBI Director Christopher Wray in contempt of Congress after the Bureau notified the panel it will not comply with its subpoena related to a possible criminal scheme involving then-Vice President Joe Biden.
Comer, R-Ky., has subpoenaed the FBI for a document that allegedly describes a criminal scheme involving Biden and a foreign national and relating to the exchange of money for policy decisions. The document is an FBI-generated FD-1023 form.
Comer first subpoenaed the document earlier this month. The FBI did not turn it over and instead explained that it needed to protect the Bureau's confidential human source program.
Comer set another deadline last week, giving Wray until Tuesday, May 30 to turn over the document. After the deadline was set, Wray set up a call with Comer for Wednesday, May 31. 
However, the FBI notified the panel it would not provide the document to the committee by the Tuesday afternoon deadline. 
"Today, the FBI informed the Committee that it will not provide the unclassified documents subpoenaed by the Committee," Comer said Tuesday. "The FBI's decision to stiff-arm Congress and hide this information from the American people is obstructionist and unacceptable." 
"While I have a call scheduled with FBI Director Wray tomorrow to discuss his response further, the Committee has been clear in its intent to protect Congressional oversight authorities and will now be taking steps to hold the FBI Director in contempt of Congress for refusing to comply with a lawful subpoena," Comer said. 
He added: "Americans deserve the truth, and the Oversight Committee will continue to demand transparency from this nation's chief law enforcement agency."