Miami Heat star Jimmy Butler made another interesting impression at media day on Monday as he sported straight black hair with a couple of piercings on his face and looked like he moonlighted as a member of My Chemical Romance.
Last year, Butler came to media day with long dreadlocks. This time around, he has a little bit of a reason to be upset as the Heat failed to acquire Damian Lillard after months of rumors speculating he would be headed to South Beach. Last week, the Milwaukee Bucks acquired Lillard instead.
CLICK HERE FOR MORE SPORTS COVERAGE ON FOXNEWS.COM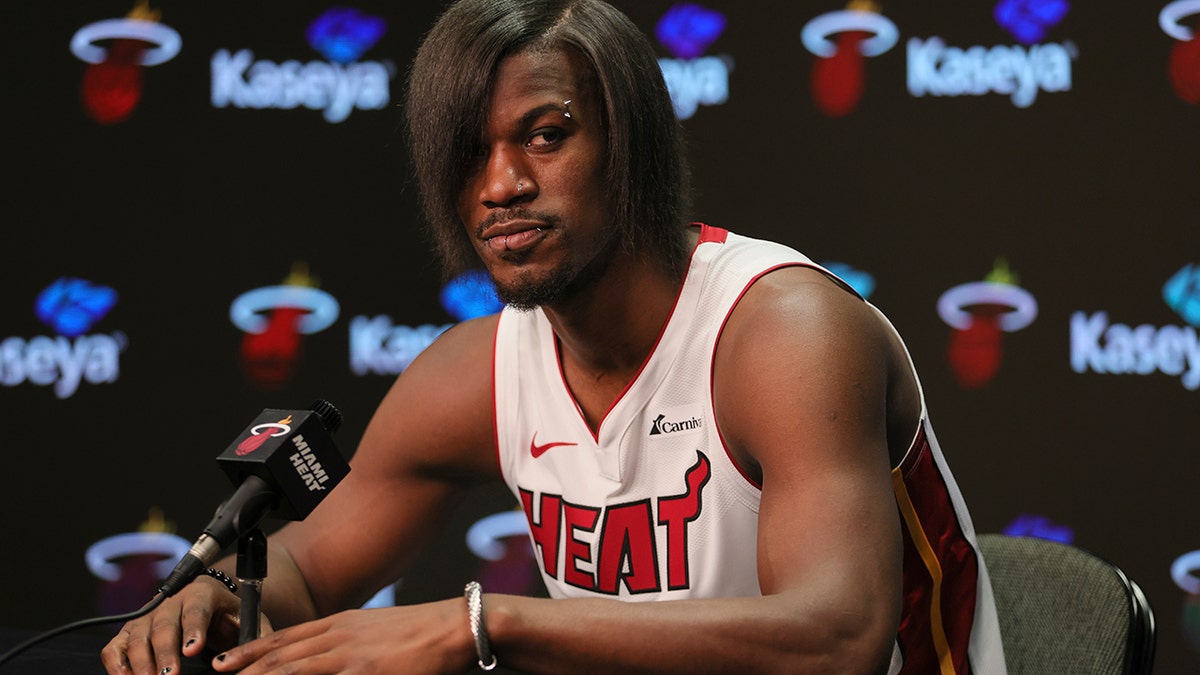 "I'm very emotional right now. This is my emo state and I like this. This is me," Butler said. "This is how I'm feeling as of late."
The Heat guard was greeted with smiles and laughs as he entered the fray. Butler's teammate Bam Adebayo was among those caught off guard, but he called Butler's look "hilarious."
CELTICS TO ACQUIRE JRUE HOLIDAY IN LATEST BLOCKBUSTER DEAL FOLLOWING DAMIAN LILLARD TRADE: REPORTS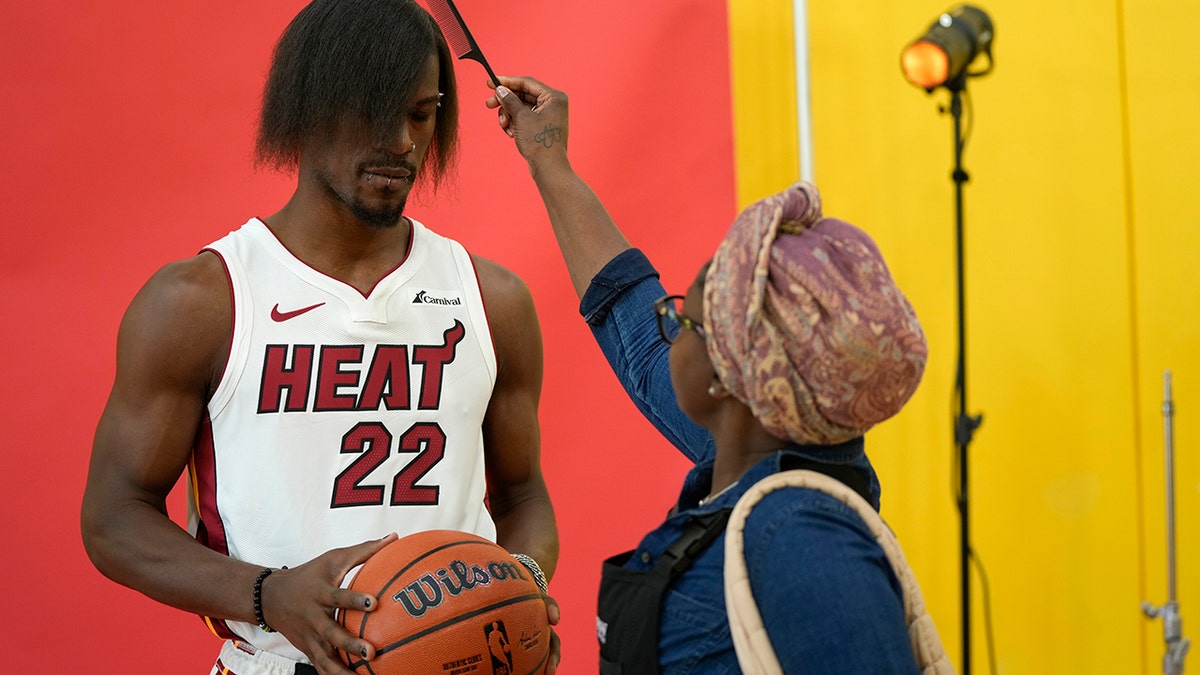 "He told me this was his Halloween today," Tyler Herro said.
It is unclear if Butler will keep the look once training camp begins and preseason starts. He and his teammates will be entering the season another year older and with heightened expectations.
Miami won the Eastern Conference last season as they made a surprise run toward the NBA Finals. The team fell to the Denver Nuggets.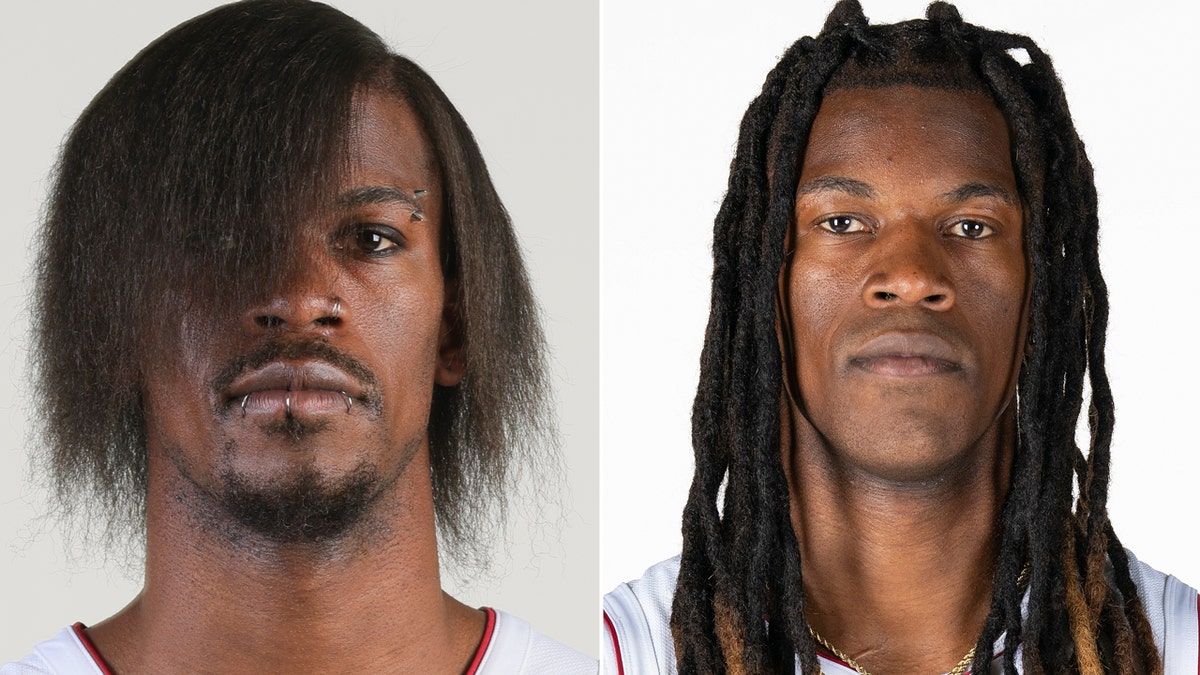 CLICK HERE TO GET THE FOX NEWS APP
Butler averaged 22.9 points, 5.9 rebounds and 5.3 assists per game last season.
The Associated Press contributed to this report.