A House Democrat is sounding the alarm on Washington's handling of classified material, calling for an "overhaul" of procedures on how sensitive documents are accessed.
Rep. Chrissy Houlahan, D-Pa., shed light on Congress' shortcomings on "Fox & Friends" Wednesday as the Biden White House grapples with the president's mishandling of classified materials from his vice presidency.
"I think what's important for us all to know is that this is the tip of the iceberg in terms of all of these conversations, whether it's the executive branch or the legislative branch and the way that we handle classified materials," she said.
BIDEN CLASSIFIED DOCUMENTS: 57% OF AMERICANS DISAPPROVE OF WHITE HOUSE HANDLING, AS STONEWALLING CONTINUES
Houlahan, a U.S. Air Force veteran, revealed she finds the processes and procedures "more loose than they should be" compared to military policy.
"It's not just a presidential issue. I believe we also in the House and the Senate need to be more thoughtful about how we handle classified materials and information. And I believe we ought to have the same kind of background checks and training that we do when we're in the military," she said.
"This is something that I think that we in the Congress don't totally understand, frankly, because I don't think we have adequate training and understanding of the sensitivity of these documents."
Houlahan went on to share her solutions for reforming access and management of classified materials.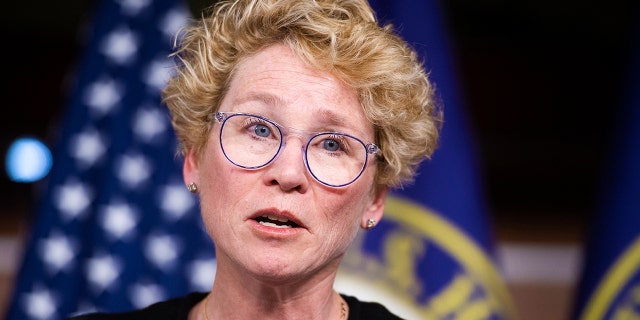 "Cultural training… during our onboarding as we come in as freshmen, we have no training right now at this point in time on how to manage classified information. We are literally signed into our clearances – something that took me more than a year to obtain when I was a young lieutenant – [this] is something that is instantly granted to us. And so I think there needs to be more thought process put to that." 
CLICK HERE TO GET THE FOX NEWS APP
In a Fox News op-ed, Houlahan said she believes lawmakers are "extremely trustworthy" but the way in which they access and manage information needs to be "reformed quickly."
"Our hard work, patriotism, earnestness and 'trustworthiness' are no excuse for bad policy and shoddy guardrails," she wrote.
"This conversation is long overdue, and change must happen now. These recent security breaches are only the stories we know of, and we only know of them for the political wins both parties seemingly score by their breathless exposure of these delicious deviations. This is not a Red issue or a Blue issue, this is an American national security issue."