Bruce Willis and Demi Moore's youngest daughter, Tallulah Willis, described the difficult feelings she went through when her mom began dating Ashton Kutcher.
Demi and Bruce were married for 12 years and have three daughters together. They divorced in 2000 and have remained a united family unit.
On Monday's episode of FOX's "Stars on Mars," Tallulah recalled first understanding that her family was famous when Moore and Kutcher began dating. They married in 2005.
BRUCE WILLIS' DAUGHTER TALLULAH KNEW 'SOMETHING WAS WRONG FOR A LONG TIME' BEFORE ACTOR'S BATTLE WITH DEMENTIA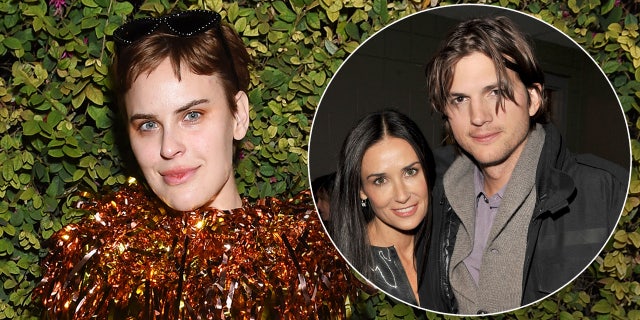 "It was that moment, a lot going on, and I really went inside of myself," she said. 
"That did send me into, like, a total dumpster fire. It was really hard, and I'm still unpacking."
DEMI MOORE DEFENDS YOUNGEST DAUGHTER TALLULAH WILLIS AMID BODY-SHAMING
Tallulah was 11 years old when her mother said "I do" to the "That '70s Show" star at their home in Beverly Hills.
Kutcher and Moore's 15-year age gap was highlighted throughout their relationship. 
By 2011, the couple separated, and their divorce was finalized in 2013.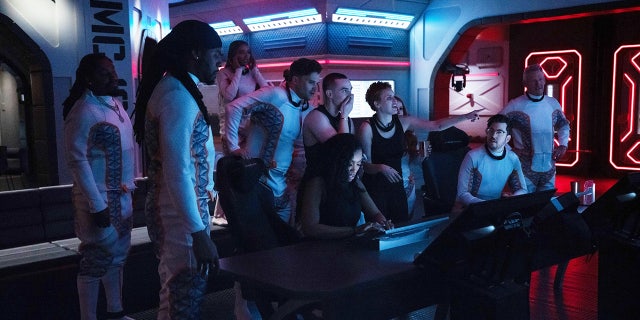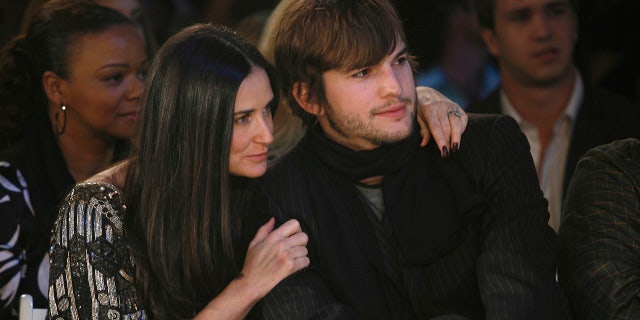 In February, Ashton reflected on his relationship with Demi, and suddenly becoming a stepdad to three girls while also navigating fame.
"I was 26, bearing the responsibility of an 8-year-old, a 10-year-old and a 12-year-old. That's how some teen parents must experience their 20s," Kutcher told Esquire. "They were awesome then, and they're awesome now."
CLICK HERE TO SIGN UP FOR THE ENTERTAINMENT NEWSLETTER
Moore revealed in her 2019 memoir, "Inside Out," that she and Kutcher lost a baby six months into Moore's pregnancy, and they also struggled to conceive via IVF. She also disclosed battling a drinking problem. 
Kutcher admitted that their problems were "a lot" for him to handle.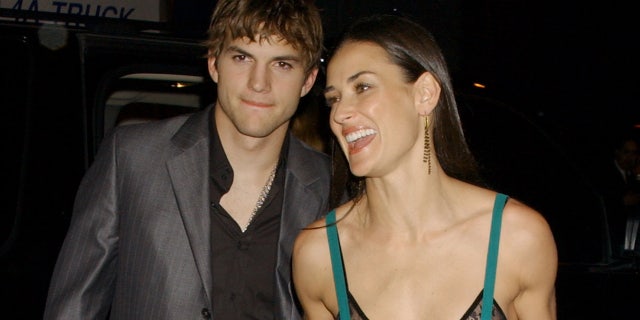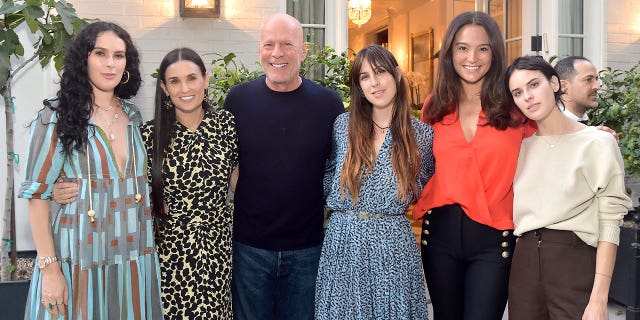 "Losing a kid that you think you're going to have, and that close to thinking you're going to have a kid, is really, really painful," he said of the miscarriage. "Everyone deals with that in different ways." 
He continued, "I love kids. I wouldn't have gotten married to a woman that had three kids if I didn't love kids. The idea of having another kid would have been incredible. For whatever reason, I had to have that experience."
Tallulah's father, Bruce Willis, married Emma Heming in March 2009, and the couple has two daughters, Mabel and Evelyn.
The family revealed in February that Bruce, who had previously been diagnosed with aphasia, was diagnosed with frontotemporal dementia (FTD).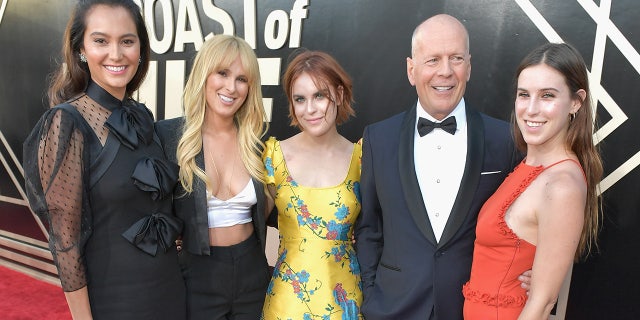 The family shared more about the "cruel disease" in a statement posted on the Association for Frontotemporal Degeneration (AFTD) website.
"For people under 60, FTD is the most common form of dementia, and because getting the diagnosis can take years, FTD is likely much more prevalent than we know. Today there are no treatments for the disease, a reality that we hope can change in the years ahead," the release said.
CLICK HERE TO GET THE FOX NEWS APP