Summer TV's biggest reality competition, America's Got Talent, is back for a 17th season, joined by the new contest Dancing with Myself. The CW spins off Nancy Drew with a series built around billionaire inventor Tom Swift. The raucous history of British punk band the Sex Pistols explodes in a six-part series directed by Trainspotting's Danny Boyle. A Chopped spinoff lets the winner pick which of the judges they'll get to work for as a sous chef.
America's Got Talent
Will any specialty act get the coveted Golden Buzzer on the first night of auditions? Anything is possible as the 17th season of the variety/talent competition gets underway, with Simon Cowell again leading a judging panel including Howie Mandel, Heidi Klum and Sofia Vergara, and Terry Crews enthusiastically hosting. Expect the good, the awful and the just plain berserk as exhibitionists strut their stuff.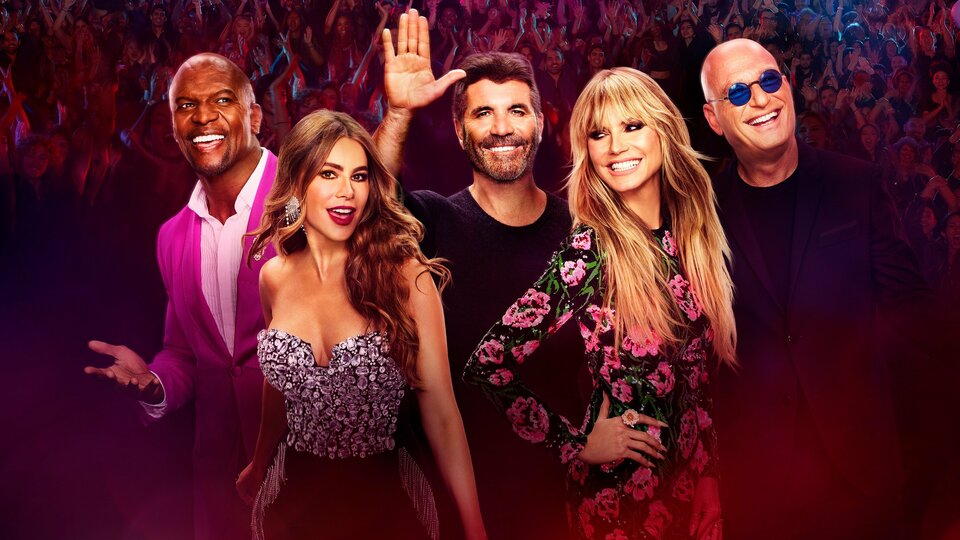 Dancing with Myself
With Talent as a launching pad, a new reality competition leans into the trend of dance crazes erupting on social media. Each week, contestants are isolated in pods where they're shown a dance challenge concocted by celebrity judges Shakira, Nick Jonas, Liza Koshy and host Camille Kostek. The stars provide feedback, but the studio audience will decide who's the night's best dancer.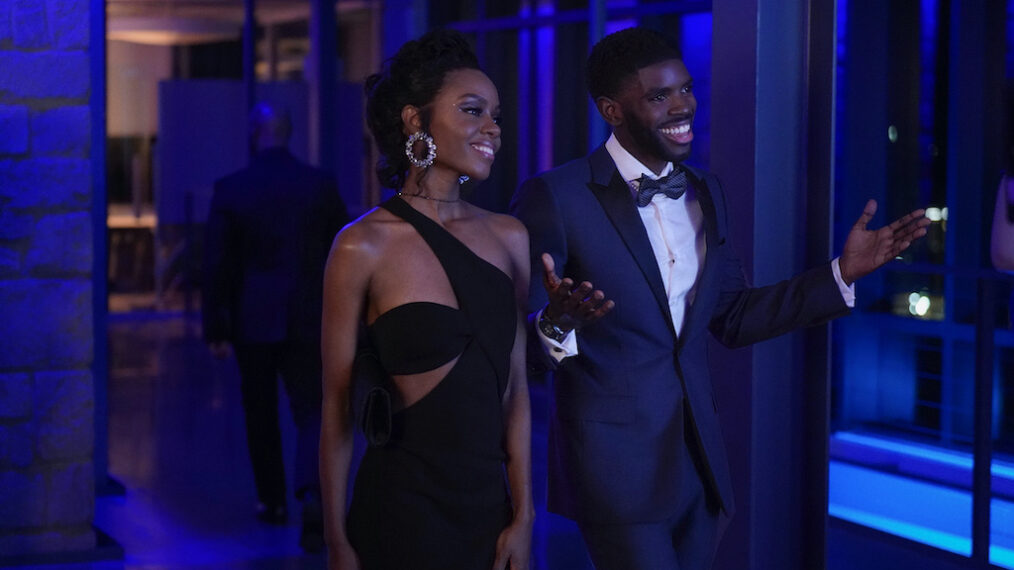 Tom Swift
Introduced in the second season of Nancy Drew, the charismatic gay Black billionaire and inventor (Tian Richards) gets his own series, when Tom is drawn into a world of shadowy conspiracy and fantastical phenomena after the mysterious and sudden disappearance of his father. Helping him take on an Illuminati-like cabal are his best friend Zenzi (Ashleigh Murray), his bodyguard Isaac (Marquise Vilsón) and his AI, Barclay, voiced by the legendary LeVar Burton.
Pistol
Based on Sex Pistols guitarist Steve Jones' 2016 memoir Lonely Boy: Tales from a Sex Pistol, this raucous six-part music biopic (written by Craig Pearce and directed by Trainspotting's Danny Boyle) relives the British punk band's revolutionary reign from 1975-1978. Toby Wallace stars as Jones, who tries to hold the working-class band together during its highs (often drug-induced) and lows (also drug-induced), with Louis Partridge and Emma Appleton as notorious lovers Sid Vicious and Nancy Spungen, Anson Boon as Johnny Rotten, Jacob Slater as Paul Cook and Sydney Chandler as Chrissy Hynde. The full season is available for binge-watching and head-banging.
Inside Tuesday TV:
Chopped: Desperately Seeking Sous Chef (9/8c, Food Network): Ted Allen hosts the latest spinoff of the popular cooking competition, introducing 16 chefs over four weeks who'll need to prove they can improvise on an appetizer, entrée and dessert with mystery ingredients to impress judges Maneet Chauhan, Scott Conant and Chris Santos. Whoever emerges triumphant at the end will get their pick of the celebrity chefs to choose as their next boss as they accept a job at one of their restaurants.
30 for 30: The Greatest Mixtape Ever (8/7c, ESPN): 1990s nostalgia rules in the sports anthology's latest installment, narrated by Jadakiss, which depicts how basketball's culture was forever changed when NYC DJ Set Free lays hip-hop music under streetball highlights in a series of influential VHS tapes (remember those)?
The Chase (9/8c, ABC): Buzzy "The Stunner" Cohen, a renowned and stylish Jeopardy! winner who impressed as last year's Tournament of Champions host, makes his debut as a Chaser, taking on a stay-at-home mom, a federal employee and a copywriter in a game of trivia.
Police on Trial (9/8c, PBS, check local listings at pbs.org): Frontline collaborates with the Pulitzer Prize-winning staff of the Minneapolis Star Tribune for a 90-minute documentary investigating the city's police department in the wake of the George Floyd murder and Derek Chavin's conviction.
Bobby Brown: Every Little Step (10/9c, A&E): After his two-part Biography ends, the R&B star resumes his freelance career as a reality-TV personality, letting cameras into his life with wife Alicia Etheredge-Brown and their children as he restarts his music career with New Edition on the 2022 The Culture Tour and continues to work on his sobriety.
Mayans M.C. (10/9c, FX): Series star Danny Pino makes his directing debut in an episode where the Mayans motorcycle club brings death to SOA's doorstep.
Black Patriots: Buffalo Soldiers (10:30/9:30c, History Channel): Following the conclusion of the two-part Theodore Roosevelt series, an hourlong special narrated by Blair Underwood tells the history of the all-Black peacetime regiments established after the Civil War to help support the nation's expansion in the West.