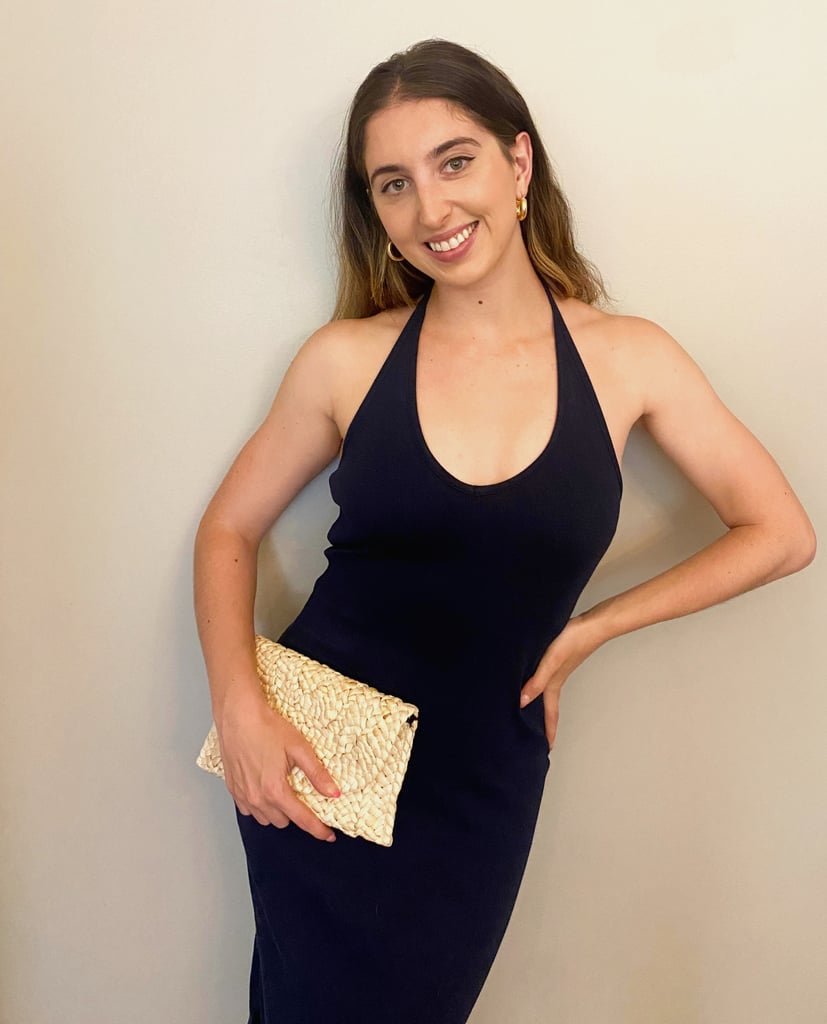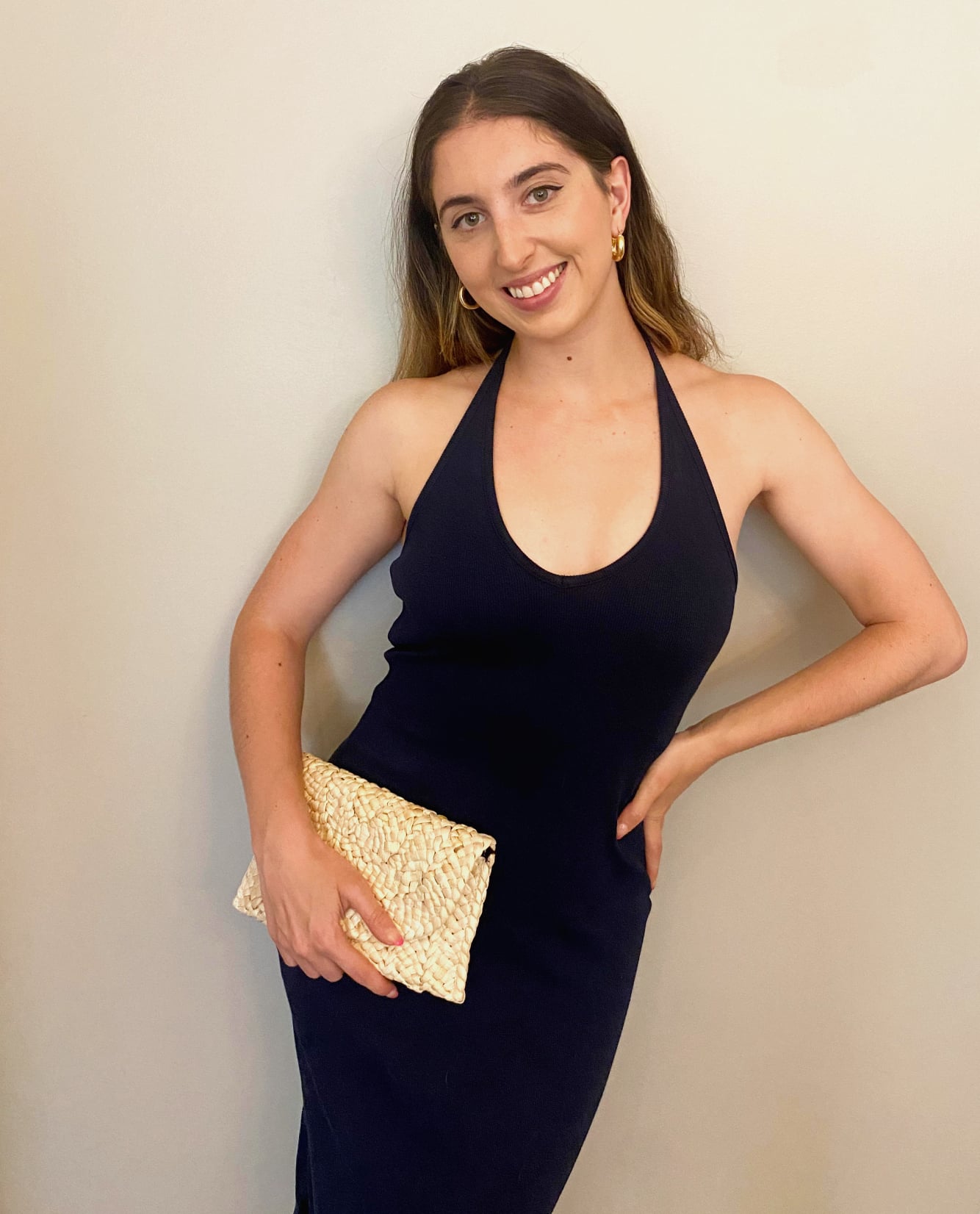 When you think of Old Navy, chances are you don't associate the brand with going-out clothes (aka something you'd wear to dinner with friends or maybe a bar if that's the vibe). It's more likely that you think of high-quality denim or must-have basics. But hear me out: recently, the brand has stepped up its range of curve-hugging silhouettes worthy of a special outing. Take the Old Navy Fitted Sleeveless Halter Rib-Knit Midi Dress ($30, originally $35), for example, which I'm convinced everyone needs in their summer wardrobe.
For starters, it comes in four colors: black, off-white, red-orange, and navy blue. I opted for the latter in size medium and hoped it would fit as beautifully as the brand's top-rated Fitted Rib-Knit Midi Cami Dress ($30, originally $35), which I fell in love with last month. The main difference between the two? I'd say that the halter style is a little bit sexier due to its V-neck and open back. For that reason, I think I'll wear the halter version exclusively with stylish sandals or heels and wear the cami dress more casually with sneakers or slides.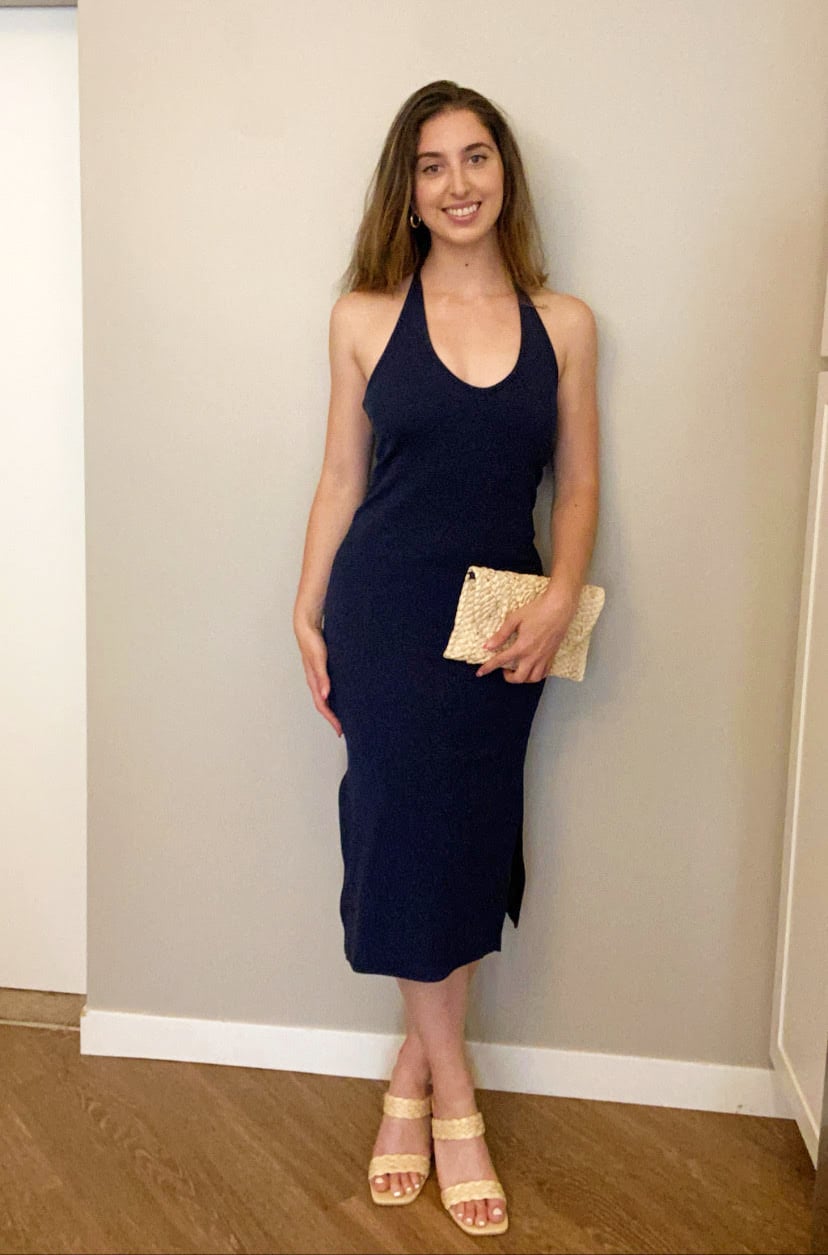 Beyond how perfectly *both* of these midi dresses fit, the comfortable stretch is perhaps the most enticing aspect of all. By no means does the rib-knit cotton feel like it's suctioned tight to your body, and it's lightweight, too. Plus, those side slits help you stay cool when temperatures soar. My favorite part of all about this dress is that it has a built-in shelf bra for days when you don't feel like wearing a "real" bra. While I can't promise it offers enough support for everyone, it's a personal game changer.
I know what you're thinking: is it really so comfortable after a long night out? Well, after wearing it out to dinner and drinks, I didn't feel like I had to take it off the second I stepped foot in the door (my shoes, however, were another story). I'm calling it now: you'll love slipping into this dress on special summer evenings for the way it looks and feels. And you may even want it in a second color — I know I do.
Image Source: POPSUGAR Photography / Marisa Petrarca