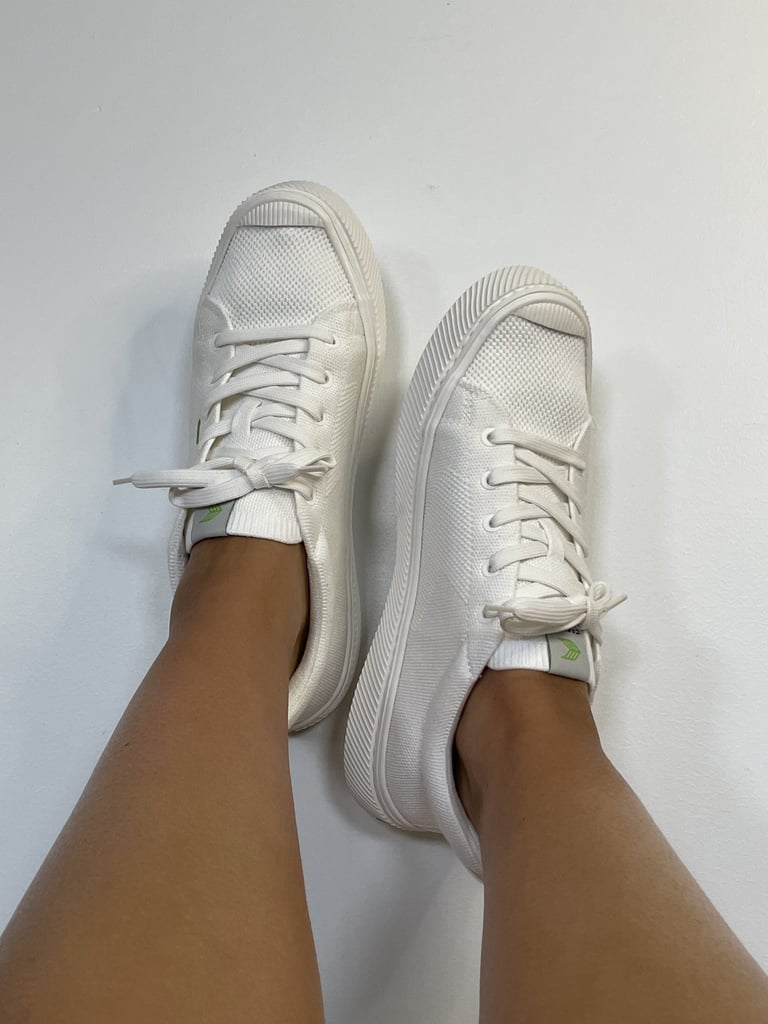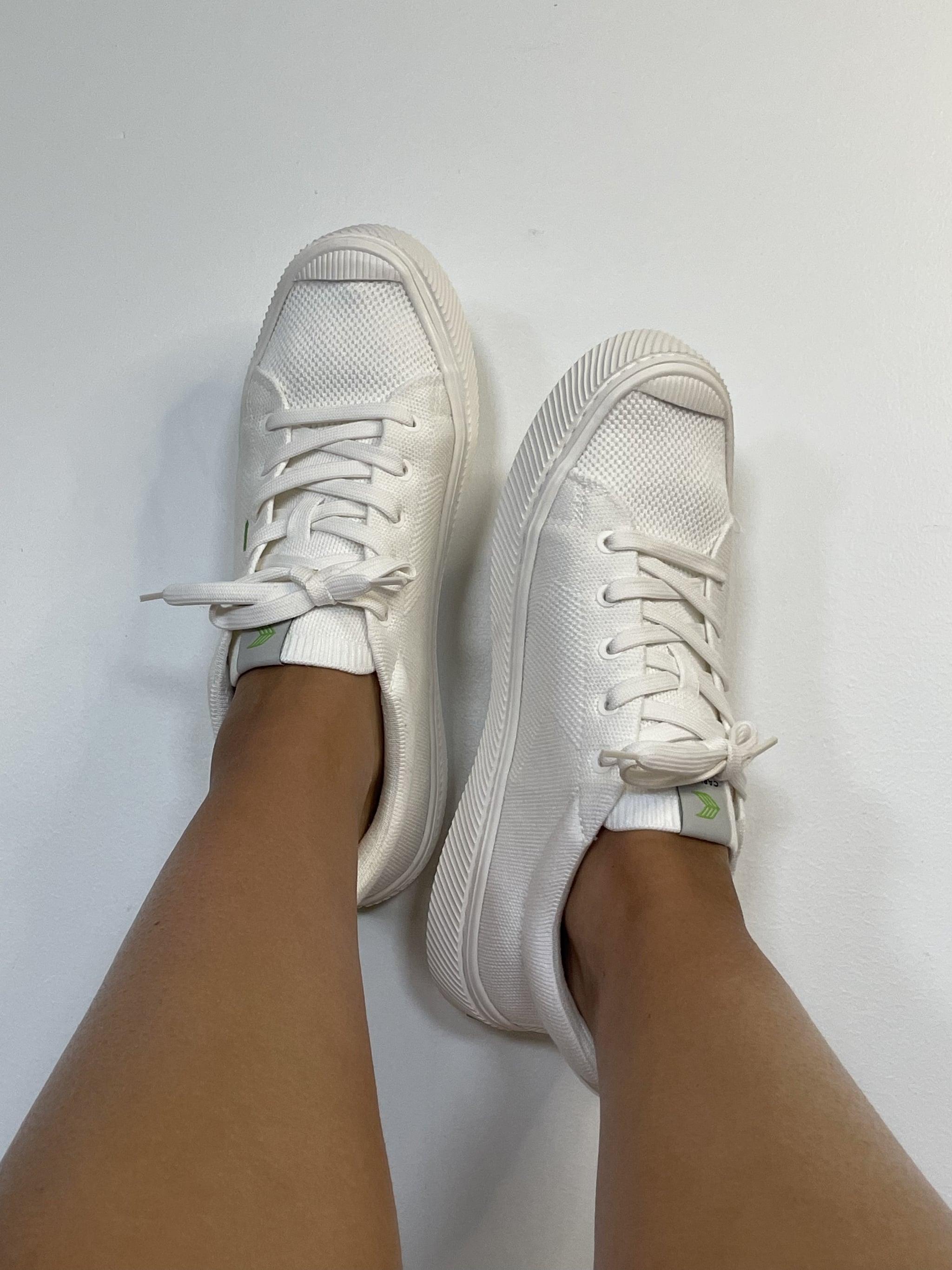 Everyone's wardrobe should consist of a good pair of jeans, a simple T-shirt, and a white sneaker. It's called a capsule collection: a collection that transcends all seasons and trends. It's debatably your most important clothing items — you can throw on any pieces from it in a rush and know it will look good. A white sneaker plays a huge role in this category, which is why I make sure to have a reliable white sneaker in my closet at all times. I recently received the Cariuma Off-White Knit Sneaker ($98), and I'm in awe of these shoes.
What Is Cariuma's Off-White Knit Sneaker's Quality Like?
The quality of these sneakers is hard to match. Cariuma strives for its shoes to embody both sustainability and comfort, and this pair of sneakers hits its mission square on. The sneakers are woven from bamboo and plastics from heel to toe, with outsoles made from sugar cane and insoles made from cork and organic mamona oil — all of which are lightweight materials. Their lining, laces, and threads are all made from recycled plastic water bottles to create eco-friendly shoes that are well suited to your feet. They certainly garner their $98 price point, which in comparison to other sneakers such as New Balance or Keds, is right in line.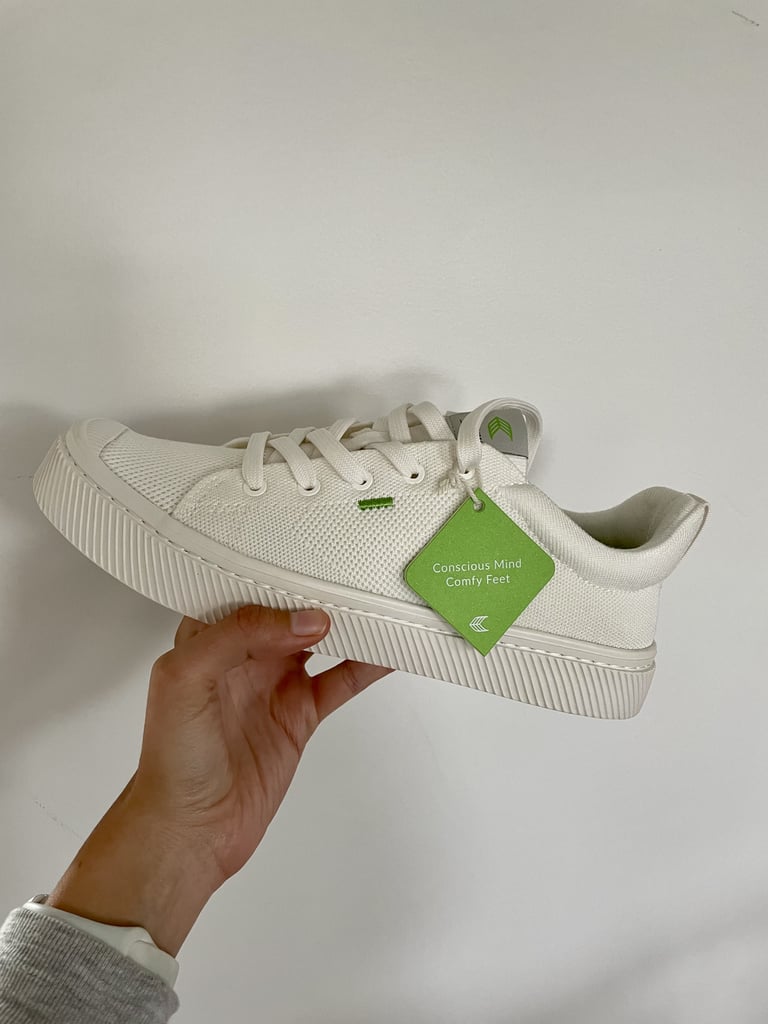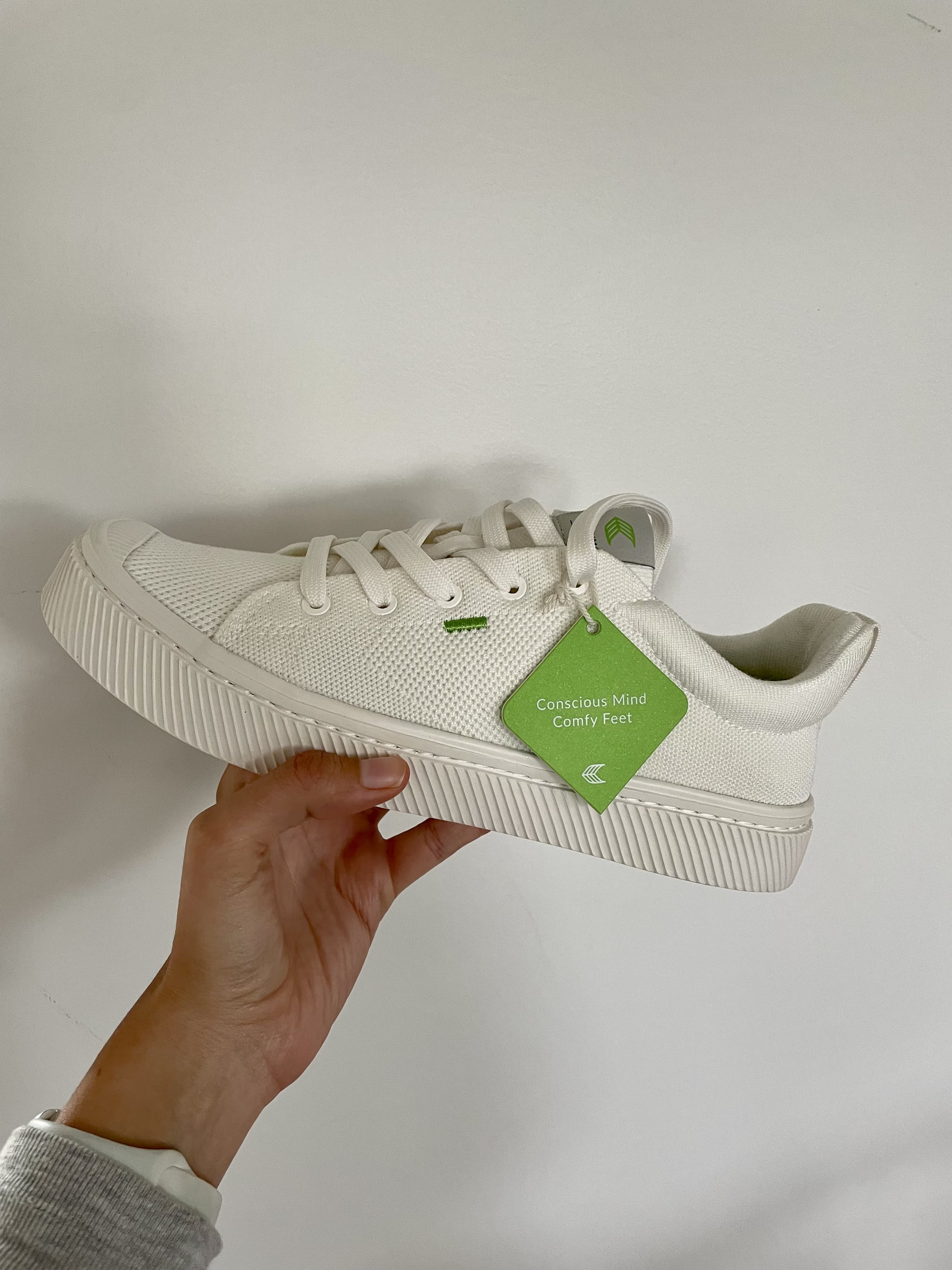 How Does Cariuma's Off-White Knit Sneaker Fit?
Wearing these sneakers feels like wearing a feather: lightweight and gentle on your feet. Their knit material is so breathable that socks aren't a necessity. Truly, these shoes are like nothing I've ever tried before — they are incredibly comfortable and have a flexible design that bends with the shape of your feet. Ideally, they make a great summer shoe given how easy they are to slip on and off as well as their breathability (no sweaty feet). The sizing is accurate, too, as I'm a size nine and they fit exactly as I'd suspect. If you're not interested in white, they also come in a whopping 16 other color options for your liking. Personally, I was between the white and the sand beige, but white felt like a must for my wardrobe.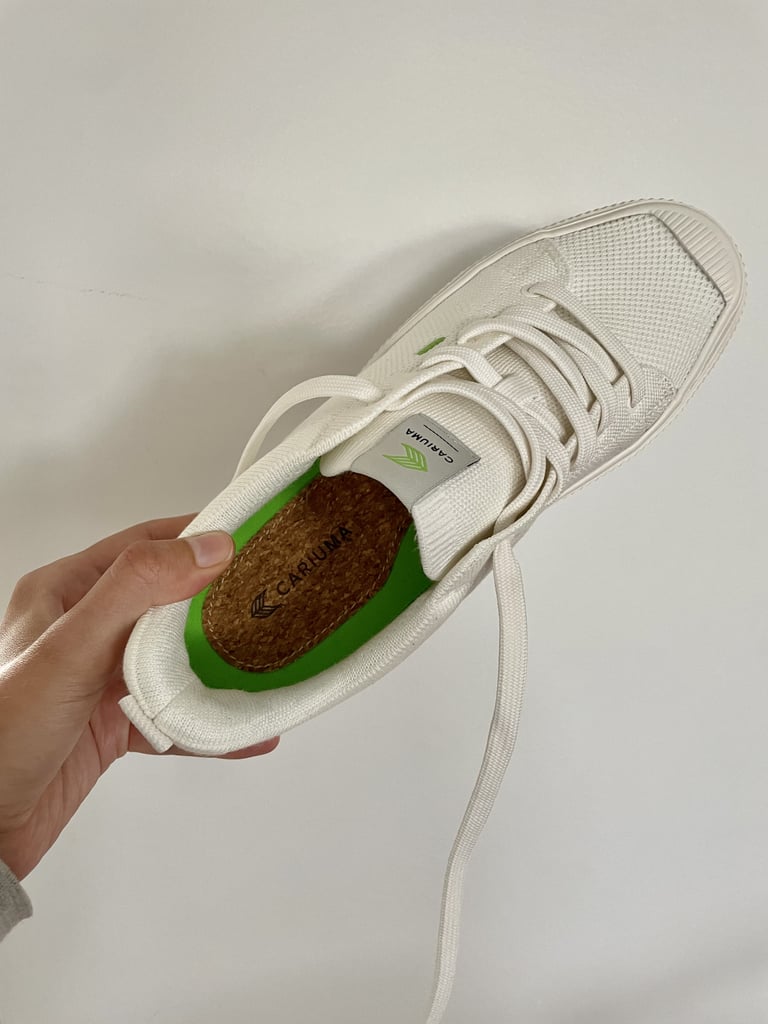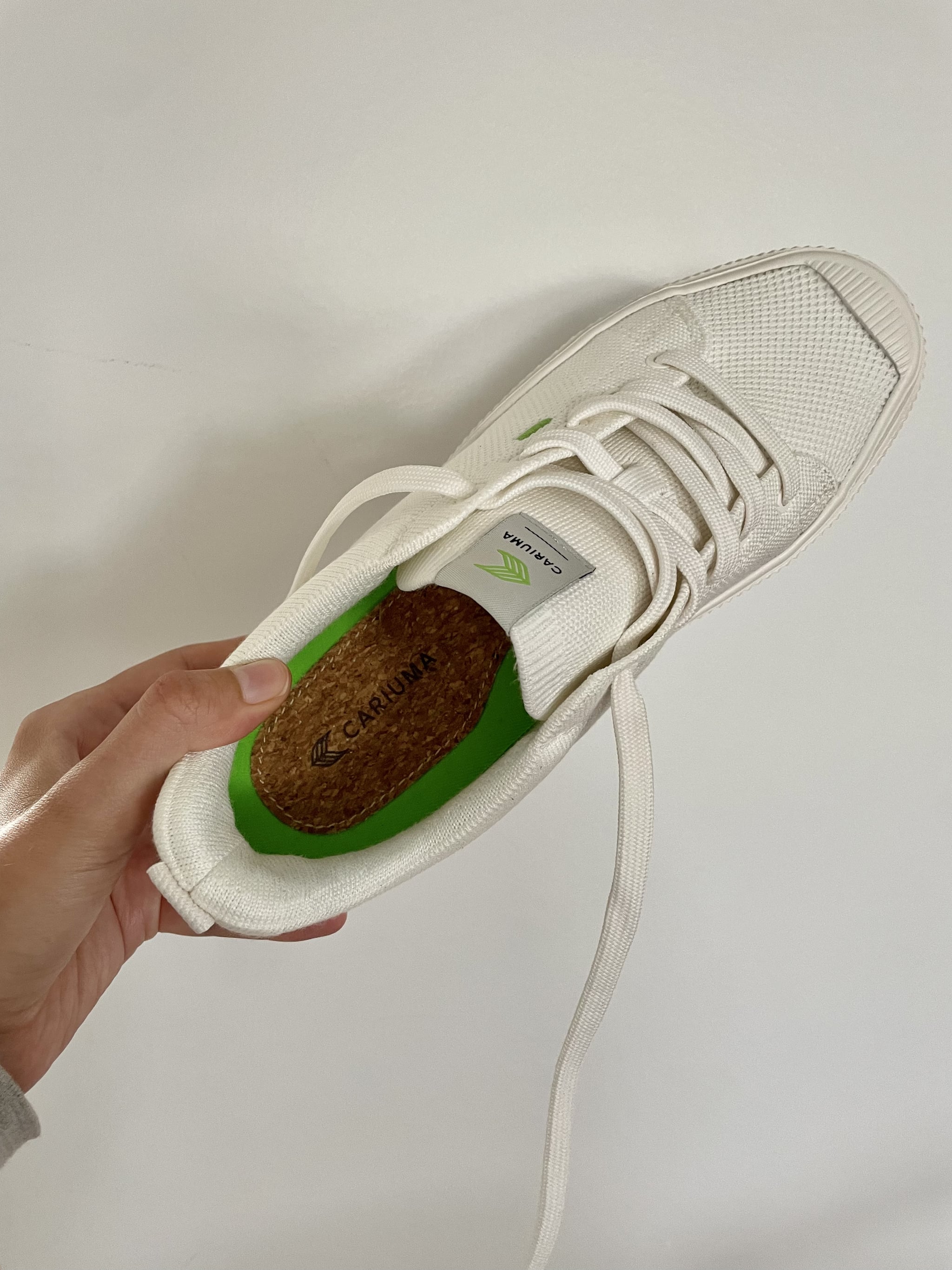 Would I Recommend Cariuma's Off-White Knit Sneaker?
If the underlying tone hasn't been an obvious "heck yes," let me make it abundantly clear: these sneakers are one of the best pairs of shoes I own, so much so that I might have to purchase them in a few extra colors. Seriously, I can't speak one bad word about these shoes. Cariuma has fast shipping, perfect sizing, and amazing quality with sustainability at the forefront of its mission — what more can you ask for? I'd suggest you pick a pair up for yourself before word gets out.
Rating:
Image Source: POPSUGAR Photography / Haley Lyndes