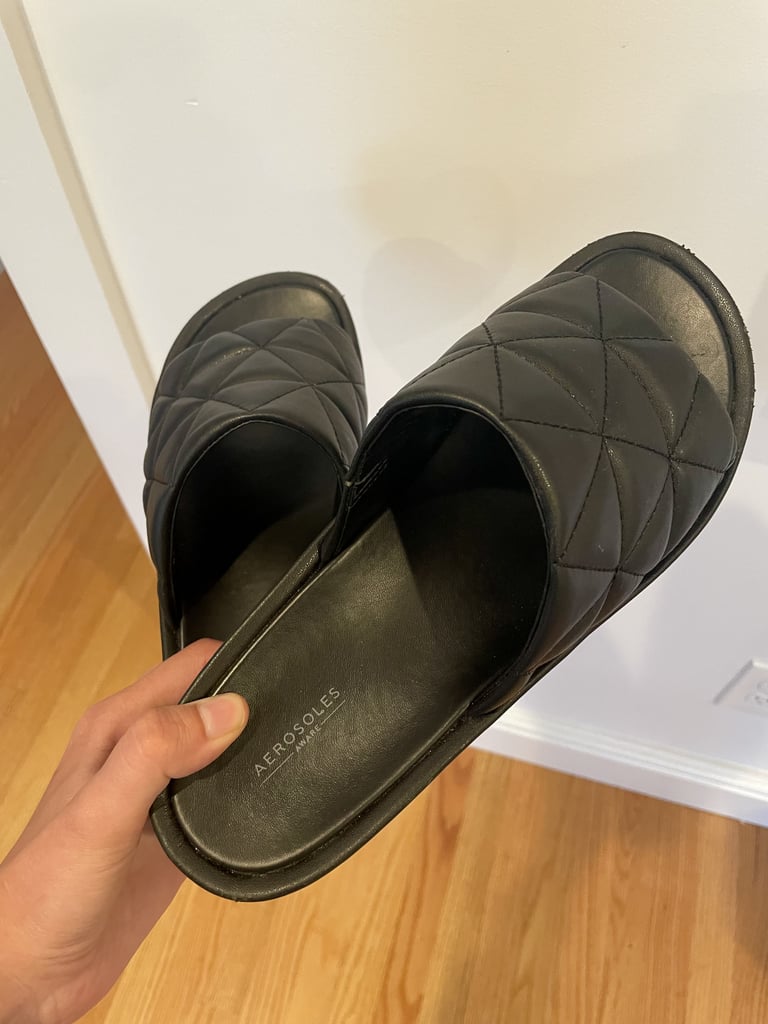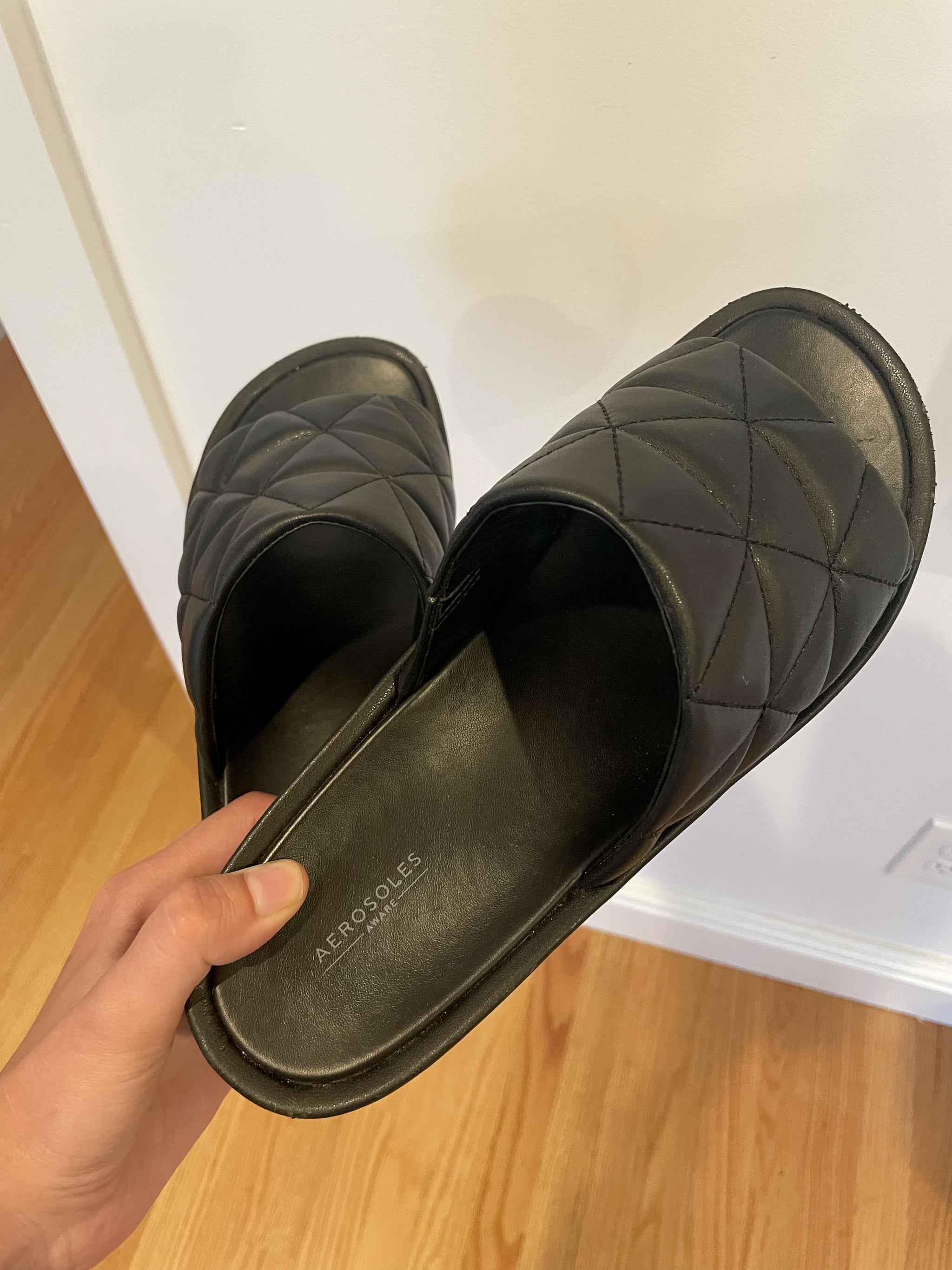 Close-toed shoes in the summer are a big "no, thank you" for me. I don't like the feeling of my feet being trapped and sweaty — can you blame me? If you asked my friends, they'd predict Birkenstocks or some sort of flip flop for my summer outfits — but this year, I'm making an effort to switch it up. I've been loving the Y2K style trending on TikTok and Instagram, so when I was gifted Aerosoles' Dayna Black Quilted Sandals ($77, originally $110) I was excited to try out the retro design.
The Pros of Aerosoles's Dayna Black Quilted Sandals
The style! I'm obsessed with the look of these shoes. Their two-inch platform design isn't so over the top that they don't match a casual outfit, but they can also be paired with something dressy. For reference, I'm no stranger to pairing a dress with flip flops, so these sandals really take my outfits to the next level. The shoes also have a mesh cutout on the side that allows them to expand when you walk. This is a huge bonus, as it makes them a million times more comfortable to wear. They're lightweight, durable, and honestly one of the best items I've received for summer. I anticipate wearing these again and again; I've already worn them a handful of times, and summer's not even here yet.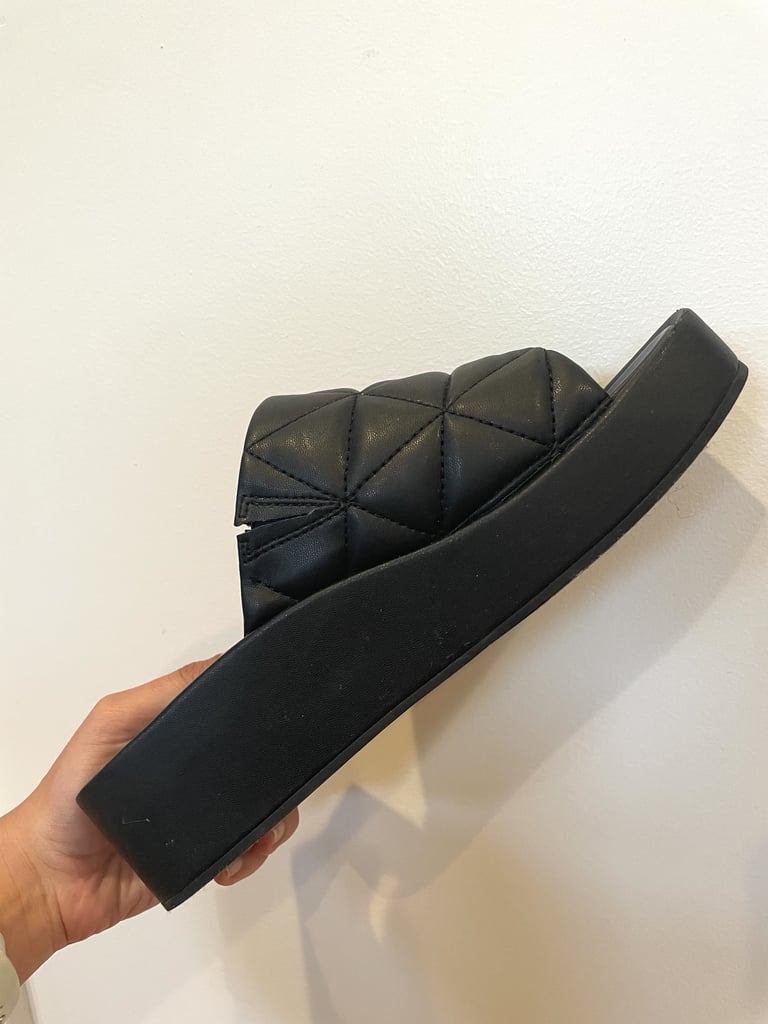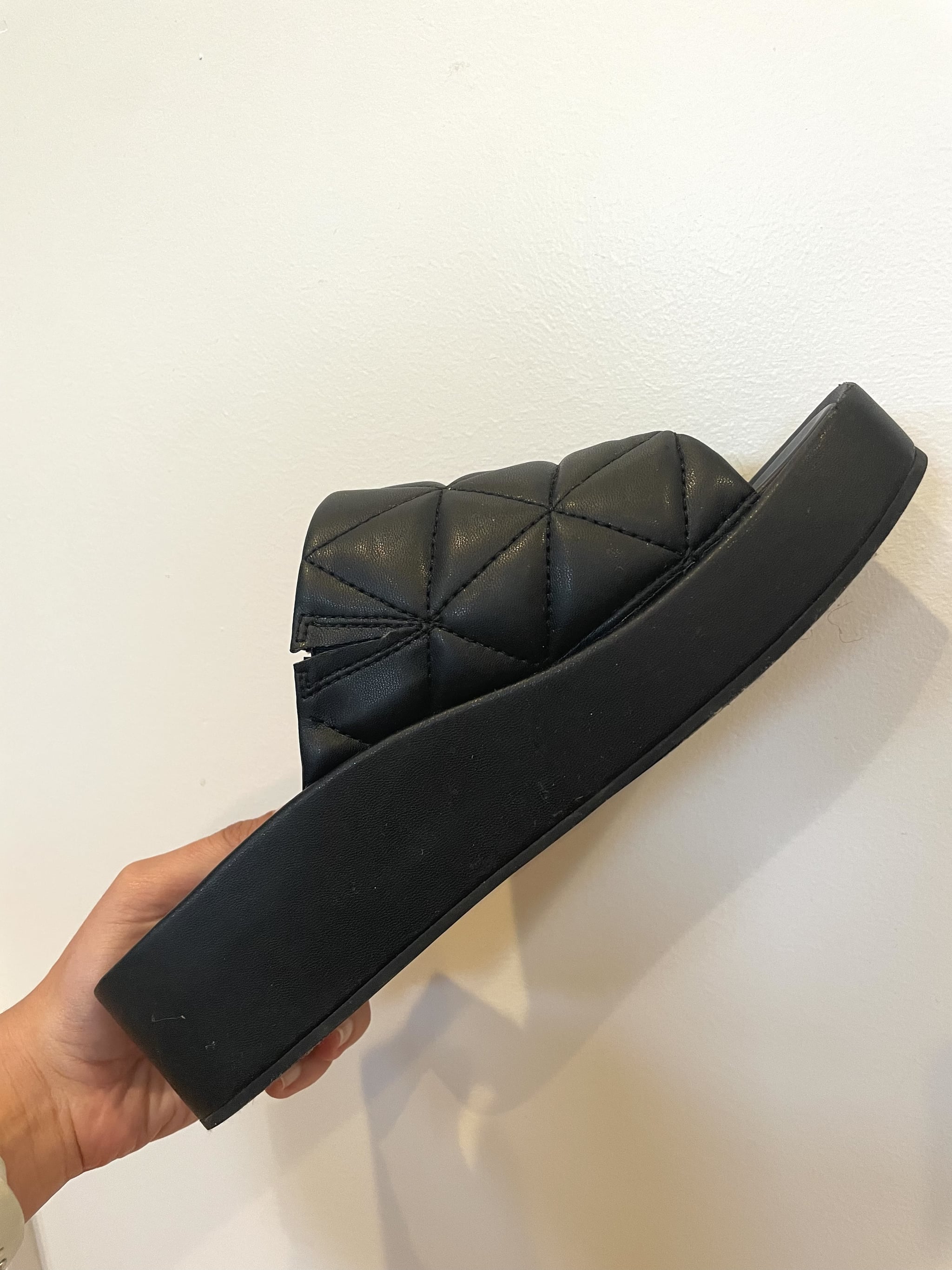 The Cons of Aerosoles's Dayna Black Quilted Sandals
The product description claims these shoes fit true to size and have medium width, but I beg to differ. I'm a size nine and have fairly narrow feet, and I was surprised to find that these shoes in a size nine didn't fit me at all. I swapped them out for a size 10, which fit perfectly. I definitely recommend sizing up so you don't have to make any future returns. These shoes also take some getting used to: it wasn't the smartest move on my part, but I took them on a trip to NYC and roamed the city's restaurant and bar scene while wearing them for the first time ever. Let's just say that I did not come home blister-free. I have fully adjusted to them now and love the way they feel, but if you don't want blisters, don't repeat my mistake. Ease into them.
Would I Recommend Aerosoles's Dayna Black Quilted Sandals?
Despite their sizing, I love these shoes and get tons of compliments when I wear them out. They're comfortable, stylish, lightweight, and durable, so I plan to have them for years to come. They also come in a white color, if you're willing to take on the challenge of keeping them clean. If you want a shoe that will elevate your style (and height) in a subtle way, these platform sandals are a great option.
Rating:
Image Source: POPSUGAR Photography / Haley Lyndes