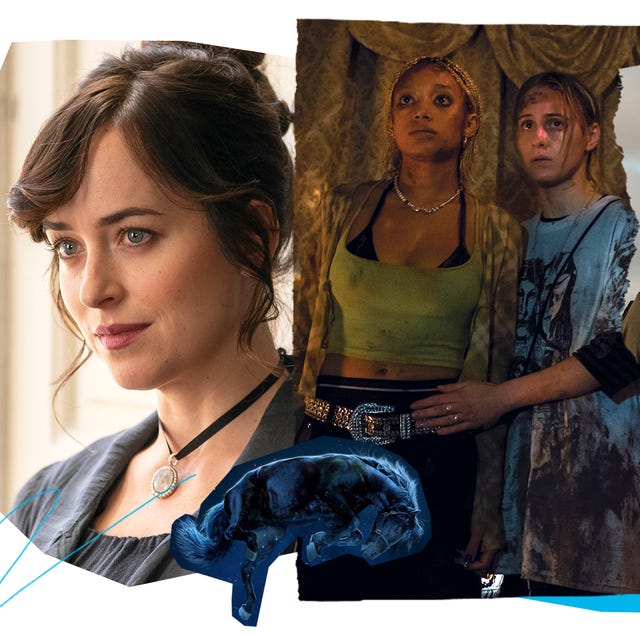 Netflix/A24/Paramount/Hulu/Design by Leah Romero
Movie releases just hit different in the summer. While they don't quite carry the gravitas of the end-of-year awards season campaign, the appeal is quite simple: they're just fun. This is the time for Friday night big-screen blockbusters, buzzy streaming hits from the sofa when it's too hot to go outside, and discovering festival favorites as they begin to reach wider audiences. This year's slate is especially exciting, with highly anticipated sequels, remakes, book adaptations, and sweet indie titles all in the mix. Here are over a dozen films to look out for in the warmer months ahead.
Advertisement – Continue Reading Below
With decades in the business, Jennifer Lopez is far from finished. This documentary from Amanda Micheli shows the actress, singer, producer, mogul, and mom step into her prime (again) as she turns 50, co-headlines the Super Bowl Halftime Show, sings at the presidential inauguration, and more—all while paying homage to her Latina heritage and roots in the Bronx. —EG
On Netflix June 14.
With all this talk about modern regencycore, it's time to get back to the blueprint: Jane Austen. In this adaptation of her final novel, helmed by British theater director Carrie Cracknell, Dakota Johnson stars as Anne Elliot alongside Cosmo Jarvis, who plays Captain Wentworth, her former flame. When he re-enters her life years after their romance, she must decide whether to put the past behind her. FYI, Henry Golding also stars. —EG
On Netflix July 15.
This content is created and maintained by a third party, and imported onto this page to help users provide their email addresses. You may be able to find more information about this and similar content at piano.io
Advertisement – Continue Reading Below