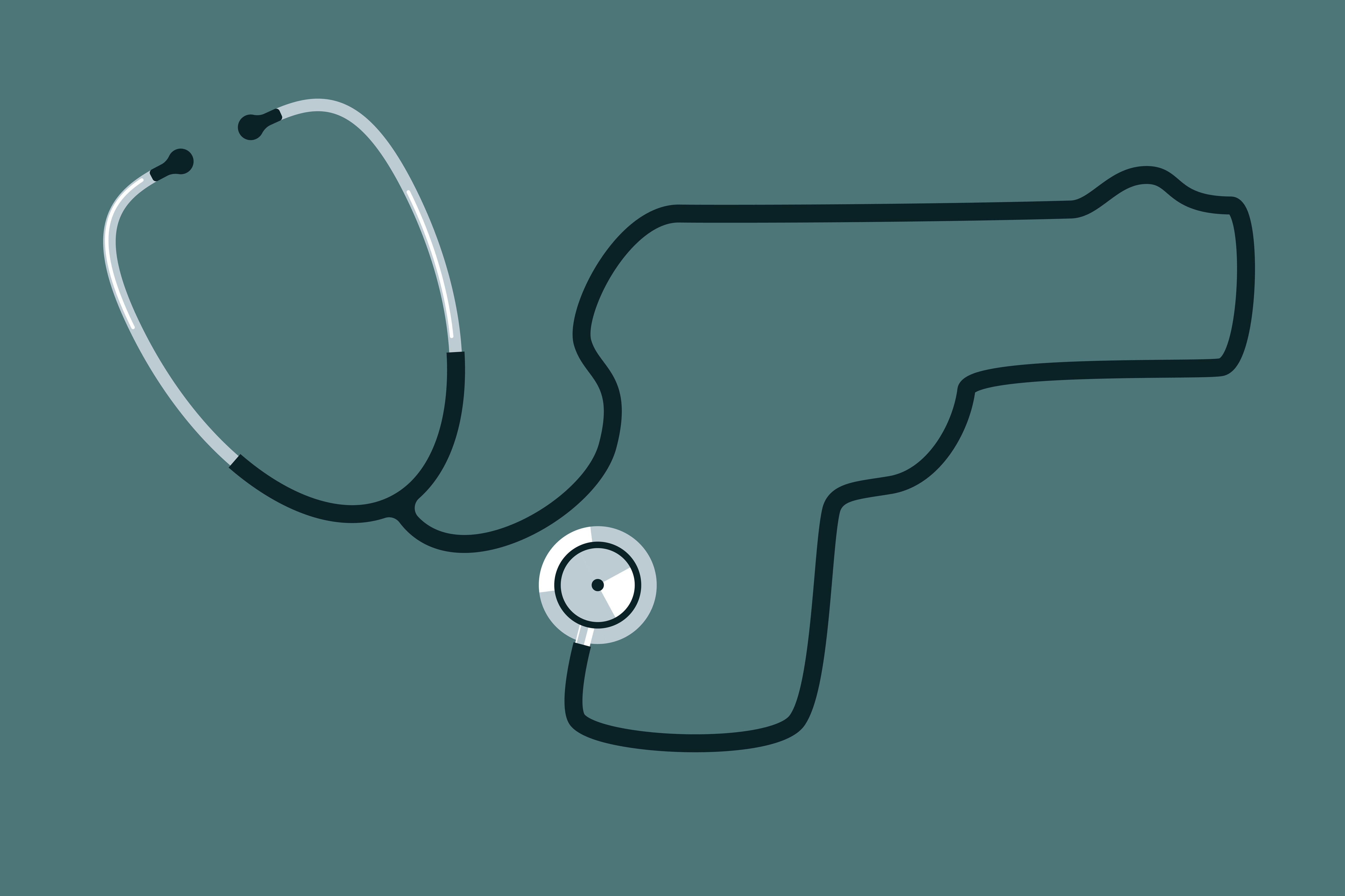 The rate of gun violence continues to rise across America. There was nearly a 30 percent increase in homicides between 2019 and 2020, making it the largest one-year increase in six decades. The number of gun deaths in 2021 climbed even higher and is approaching the previous peaks in gun death rates in the early 1970s and early 1990s. Although the severe disruption of the COVID-19 pandemic has clearly played a role, we may not fully understand for years what has caused this increase.
In the meantime, health systems must play a larger role in preventing gun violence. We understand that this pandemic has pushed our health care system to its limit, and prioritizing anything but immediate needs will be difficult, but gun violence is one of America's deadliest and longest running epidemics. It is nothing less than an immediate need.
Last summer, Northwell Health, where the authors are, respectively, CEO (Dowling) and pediatric trauma surgeon (Sathya), asked several dozen medical centers to work together to ask Congress to better fund gun violence screening programs. Eighteen systems joined us, but they make up only 3 percent of the nation's medical centers. We can do better.
We are calling on health care systems across the country to build on proven hospital-based violence intervention (HVIP) models to create coordinated, systemwide programs that give doctors, nurses, physician assistants and social workers the tools they need to talk with the people they treat about preventing gun injuries.
To that end, Northwell Health established a Center for Gun Violence Prevention (CGVP) in 2019. The center coordinates our efforts to make gun violence a top health care priority across our system by conducting research on HVIP strategies, developing a public health strategy to combat this epidemic, leading a peer-to-peer Learning Collaborative to share best practices, and advocating for evidence-based GVP reforms on a local, state and national level.
Our work is cut out for us, but we have a framework with proven results.
The first HVIP, Caught in the Crossfire, was launched in 1993 in Oakland, Calif., to offer wraparound mentoring, legal, employment and mental health supports to young people who are in the hospital recovering from a gun injury. Researchers from the University of San Francisco Medical Center evaluated the program and found that participants were 70 percent less likely to be arrested for any offense and 60 percent less likely to be involved in any criminal activity, compared to a control group who did not receive the program's services. Participants in another gun violence intervention program at the University of Maryland Medical Center were far less likely to be shot again; only 5 percent of those in the program were reinjured, compared to 36 percent who were not in the program.
Over 90 percent of adults who live in homes with guns say they have never discussed firearm safety with a clinician; in an effort to lower that figure, Northwell is conducting a first-of-its-kind National Institutes of Health–funded study. We are currently piloting a universal screening protocol where we ask our patients questions about their exposure to firearms to better understand their risk of being on one end of gun violence or the other.
For the pilot, providers in our health system talk to patients who comes into three of our hospitals about how to avoid gun injuries—the same way we talk to them about sugar intake, exercise, or motor vehicle safety. Previously, there was no standardized procedure for when and how clinicians should have these conversations. We now talk to patients who have access to firearms about safe storage, provide them with gun locks and connect those at risk of gun violence with appropriate intervention services—like peer mentors, mental health support, job training programs, and more.
In urban settings, up to 41 percent of people treated for violent injury return to the emergency room with a gunshot wound. Hospital-based violence intervention can only succeed when it's closely linked with organizations working to do violence interruption and street outreach. That close coordination requires time, money and relationship-building, not just between doctors and nurses, law enforcement and violence interrupters, but also between senior leaders at hospitals, police departments and community-based organizations.
The Biden administration seems to appreciate the scope of this other epidemic. The American Rescue Plan Act, a COVID relief plan, includes $350 billion for states and local governments. Many of them are using some of that funding to support violence intervention programs. And if the federal government enacts legislation along the lines of President Biden's Build Back Better framework, an additional $5 billion would be dedicated solely to hospital- and community-based violence intervention programs, which would be the largest investment in gun violence prevention in American history.
Finally, while making changes within our hospitals and our industry is important, the best way to help reduce gun violence in the long run is to push policy makers to act. When alerted to the health detriments of tobacco, and the need for better motor vehicle safety laws, our government has responded. While our lawmakers legislate climate change and reproductive justice, both of which affect the people who walk through our doors, they must also be frank and realistic about the toll of gun violence and their power to mitigate it.
Health care institutions can only do so much to protect the people we serve. But we account for 17 percent of GDP and 22 million jobs. This is why the 600 or so health systems in the U.S. and the executives that run them must combine our voices and industry resources to advocate for common sense gun reforms at every level of government.