In DC's Assault on Krypton tie-in to Lazarus Planet, Jon Kent gets the perfect tease for his upcoming transformation into Superman Blue.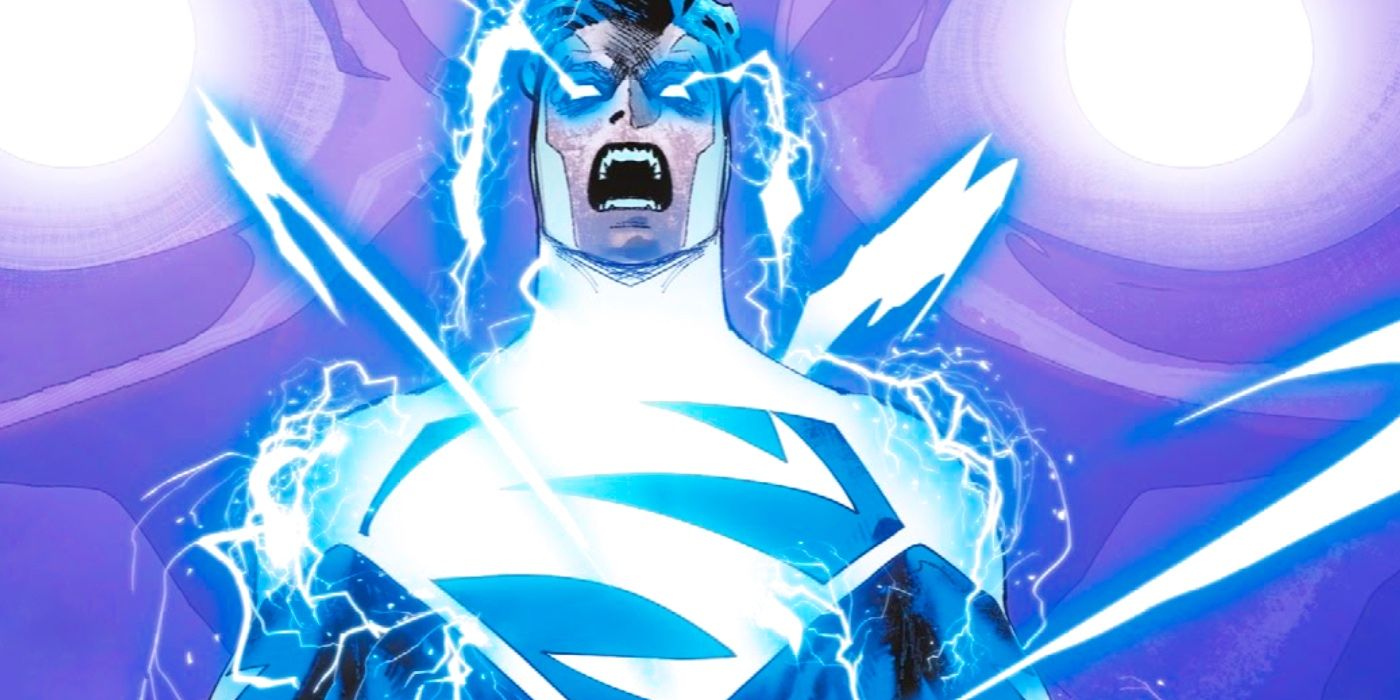 Warning! This post contains SPOILERS for Lazarus Planet: Assault On Krypton #1
In DC Comics' new tie-in to Lazarus Planet, Jon Kent's Superman gets the perfect tease for his imminent transformation into a new Man of Steel. Although the final issue of Superman: Son of Kal-El saw electric powers beginning to manifest within Jon not unlike his father's stint as Superman Blue, the new Lazarus Planet: Assault on Krypton continues to tease Jon's ongoing evolution while also setting up Jon's new costume thanks to a brand-new rogue in his life.
In the new Lazarus Planet: Assault on Krypton #1, Jon Kent stars in the short story "Electric" from C.S Pacat and Scott Godlewski. Facing a very handsome thief in this new issue who would later take the name Ash, Jon Kent and his latest foe get caught in a supernaturally-charged rainstorm caused by the volcanic eruption on Lazarus Island, an event that has made significant global weather impacts with powers manifesting in those who never had them before as well altering abilities that already existed. Such is the case with Ash who gets new fire/lava superpowers and Jon Kent who becomes charged up with surprising electric abilities, paying off the end of Son of Kal-El and teasing his future as a new Superman Blue. However, the story also ends with Ash making off with Superman's cape, a hilarious means of setting up Jon's capeless costume which has already been teased.
Related: New Superman Gets a Manga Redesign So Cool, Even His Writer Is Impressed
Jon Kent's Superman Just Lost His Iconic Cape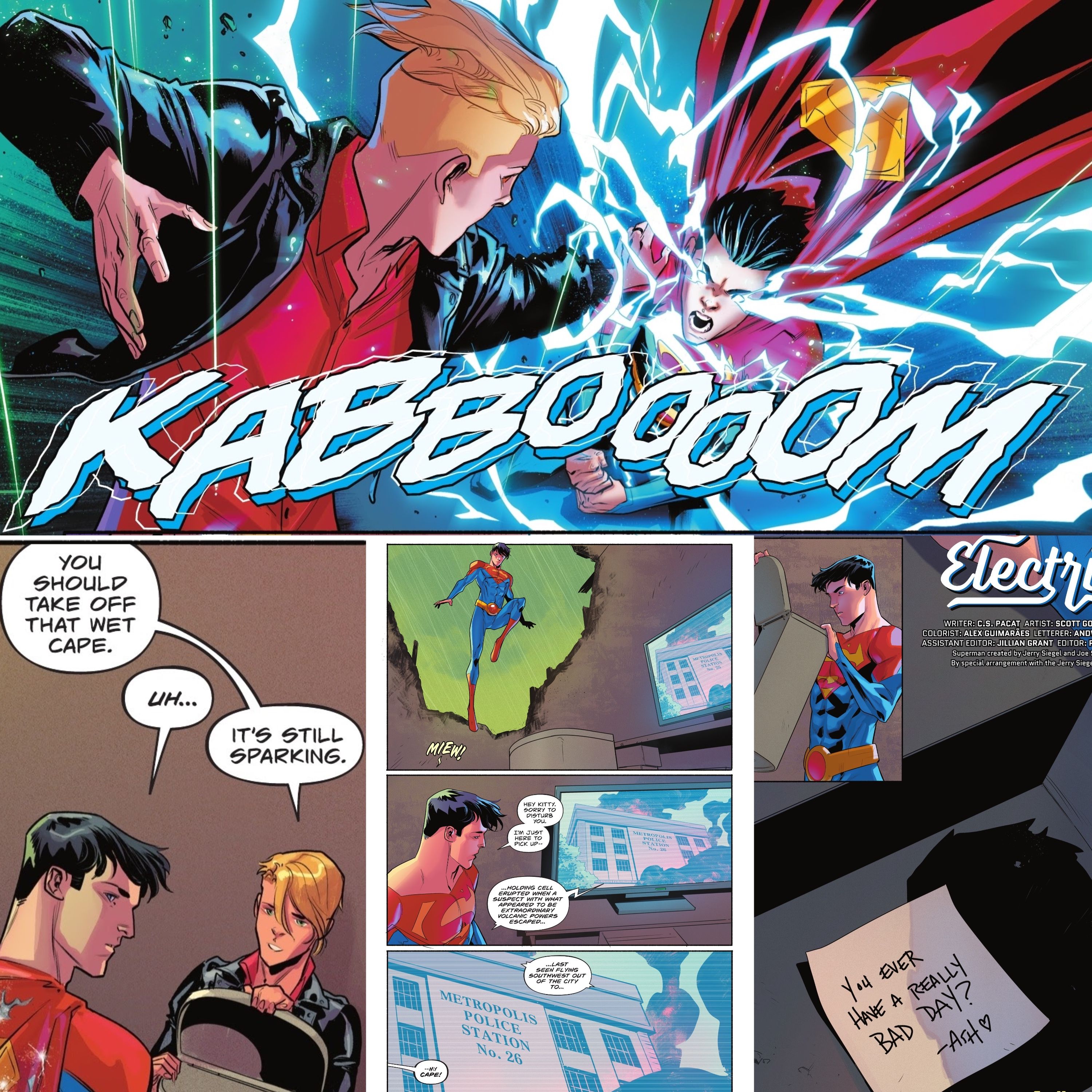 Because Superman's cape started sparking from Jon's new powers, Ash convinced the Man of Steel to leave it behind while he tagged along to help the Man of Steel help those in need. However, Jon was totally conned when the time came for Superman to hand Ash over to the authorities for his string of recent thefts. Claiming that his powers were temporary and had faded, Ash claims he would have sold Jon's cape to the highest bidder (if only he still had powers). However, Jon returns to Ash's apartment to reclaim his cape only to see on the news that someone with lava powers broke out of the police station before Jon discovers that his cape is indeed gone.
It certainly seems as though Ash's powers are more permanent than he was letting on, and it's only a matter of time before he and Jon Kent cross paths again. Furthermore, if Jon is indeed headed for a similar transformation that mirrors his dad's time as Superman Blue, he's probably going to have a more aggressive Superman Red to butt heads with just like Clark did. However, it's possible that Jon's version of Red won't be his personality split in two as was the case for the original Superman, but rather a new foil such as Ash. However, the recently revealed villain Luis Rojas aka Red Sin could be a dynamic match as well, making the Blue/Red pairing much more of a rivalry with Rojas hating Kryptonians almost as much as Lex Luthor himself.
At any rate, Jon Kent losing his iconic cape is pretty embarrassing for a Superman. Although it would be good for him to get it back for sentimental reasons, losing the cape is still a step in the right direction for Jon to eventually get his brand-new suit as the electric Superman Blue. Lazarus Planet: Assault on Krypton #1 is on sale now from DC Comics.
Next: 'Dawn of DC' is an Early Success As Fans Embrace the DC Universe's New Era