The Fifth Element's Leeloo Dallas is reimagined in a comic book style in an impressive new piece of fan art. Released in 1997, The Fifth Element is directed by Luc Besson and stars Bruce Willis, Milla Jovovich, Gary Oldman, Ian Holm, and Chris Tucker. The film, which takes place in the 2263, follows Korben Dallas (Willis), a taxicab driver who teams up with a mysterious woman named Leeloo (Jovovich) to recover four powerful stones that can protect Earth against an impending cosmic force.
New fan art shared by aBRYANart on Instagram now imagines what Jovovich's Leeloo would like as a comic book character. Check out the art below:
The art depicts Leeloo's iconic white bandage outfit from the film, capturing also her striking orange hair.
Related: Why The Fifth Element Is The '90s Most Underrated Sci-fi Movie
Would The Fifth Element Work As A Comic Book?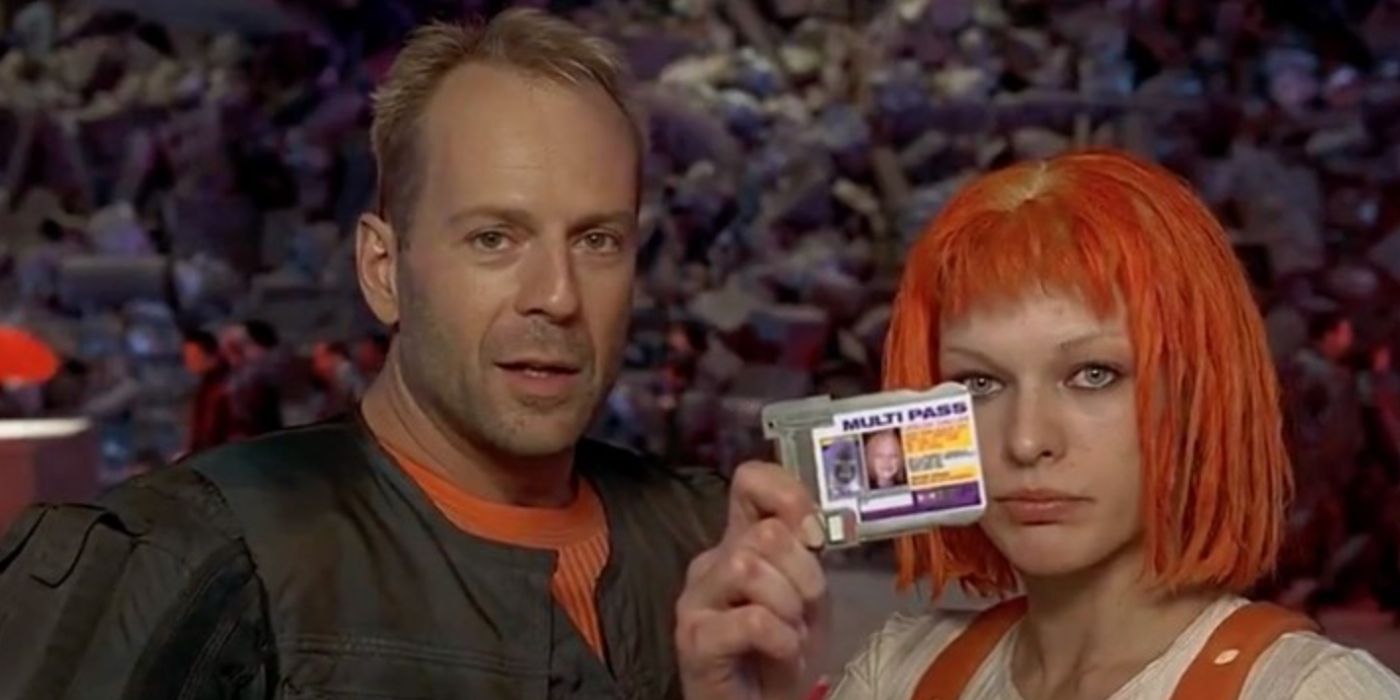 The futuristic world portrayed in The Fifth Element is often colorful and vibrant, and always full of life, making it a great option for an adaptation into the comic realm. In fact, Besson was inspired by French comic books when making the film. The director even hired comic book artists Jean "Moebius" Giraud and Jean-Claude Mézieres as production designers on The Fifth Element, which is undoubtedly why the world of the movie like it's been torn straight from the pages of a comic book.
It's not just the futuristic city that has a clear comic book influence, but the characters as well. Each character has a very distinct visual appearance, making them pop off the screen and evoking a specific hand-drawn style. For example, Jovovich's Leeloo wears two striking outfits over the course of the film, including a getup of white bandages and then a more traditional look with orange suspenders. Oldman's villain, too, wears a unique headpiece and is suitably over the top.
One of the biggest reasons why The Fifth Element would work so well as a comic book then, is because it feels like it's already an adaptation of one. The world, the characters, and the general extreme nature of everything that's being shown on screen would lend itself well to the colorful panels of a comic book. While a Fifth Element comic book hasn't happened yet, the latest piece of Leeloo fan art is certainly strong evidence that it should happen.
Source: @abryanart/ Instagram