This content contains affiliate links. When you buy through these links, we may earn an affiliate commission.
Most kids are out of school in June, making it the perfect month to tackle summer reading programs and enjoy the sun with some good reading. One fun reading challenge would be to try and read some new releases! Maybe you and the child(ren) in your life could pick one new children's book released for every month this year so far? This month has lots of good ones. Among this year's June children book releases, for example, are a picture book biography of one of my favorite people (spoiler: it's Dolly Parton), two picture books that entwine multiple languages, a back-to-school book, and an intergenerational constellation book with some of the most gorgeous illustrations I've seen this year.
There's also an early reader graphic novel starring two questing cats that's the second book in my daughter's favorite series. My daughter has embraced her cat lady persona early (Her first word was "cat." We don't have cats). For middle grade new releases, there are so many stellar options. For one, there's a gorgeous new historical fantasy featuring Japanese dragons and a historical adventure starring an asthmatic protagonist. Then, there's a new queer affirming contemporary by award-winning author Alex Gino and a Nigerian fantasy with Black girl magic and some seriously powerful hair. These books are so much.
June Early Reader Releases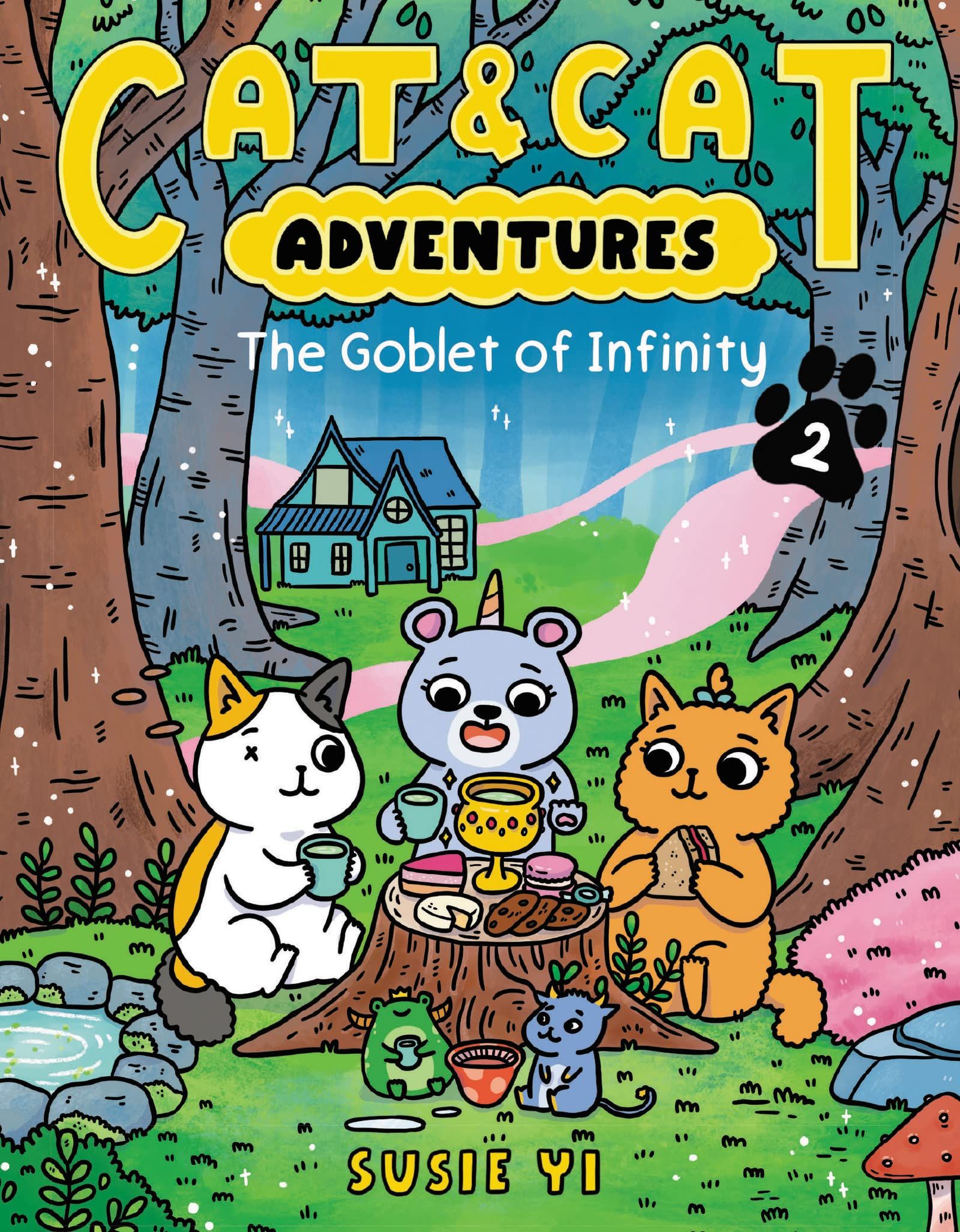 My 4-year-old's absolute favorite book ever is Cat & Cat Adventures: The Quest for Snacks, the first book in this cat-tastic early graphic novel series. She asks me weekly when the second book releases, and I'm pretty sure she will learn how to tell time by tracking book release dates. In the first book, Squash — a one-eyed white cat with a need for order — and Ginny — a brown floof who's always hungry — venture into a magical portal to try and find ingredients for a snack potion. Along the way, they make lots of friends and help others when they can. But the problem with having unlimited snacks is you're going to run out of beverages to have with the snacks. Hence the premise for the second book in the series. The series is geared toward children ages 6-10, though my daughter and I read the first book together when she was three.
If you're looking for more children's book releases, check out my list of new March children's book releases, new April children's book releases, and new May children's book releases.