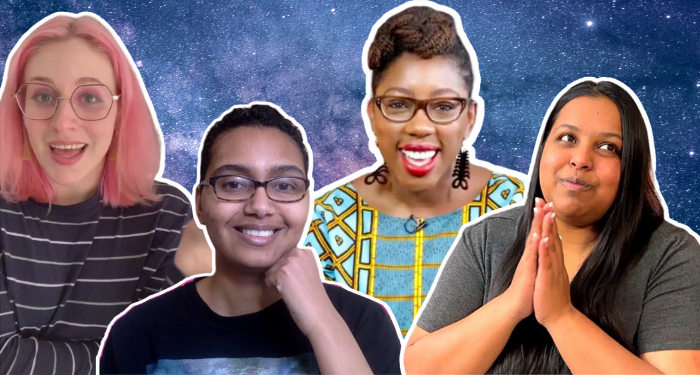 This content contains affiliate links. When you buy through these links, we may earn an affiliate commission.
A big part of the online bookish community is spending time consuming content about our favorite books or genres. In other words, we love watching endless hours of BookTube and BookTok, the bookish corners of YouTube and TikTok. I certainly do, especially because it helps me find tons of new (to me) books in my favorite genres that I will most likely love.
I must confess that I'm fairly new to TikTok, having only downloaded it a few months ago. I was used to BookTube, but soon discovered that BookTok can be a complementary experience, and I started to enjoy it more. Even if it took me a while to find my niche. Because romance and YA seem to strive in the platform and neither are my go-to genres. My absolute favorite is actually SFF, both as a stand-in for sci-fi/fantasy and as the umbrella term for speculative fiction. So I always look for BookTubers and BookTokers who talk about SFF.
The internet is a very big place, and so are these apps. There are countless BookTokers and BookTubers who talk about so many different genres, so it can be hard to choose what to watch next. If you, like me, simply love reading sci-fi and fantasy — don't worry. I've got you covered!
So without further ado, let's get into it! 
As a bonus, @ambersbooks is also a great SFF BookTok account. I didn't add it to the main list because the account is now private, but if you get approved to follow Amber, her recommendations highlight books by BIPOC and are absolutely worth watching!
---
Want more bookish social media content? We also have great round-ups for BookTube and BookTok accounts that are absolutely worth following, even if they don't focus on SFF!